When you work with PLS, you know you are getting the best rates with the most reliable carriers.
What is a freight broker?
A freight broker is a person or company that brings together a shipper and a qualified carrier. A substantial amount of over-the-road freight transportation is handled by freight brokers. Freight brokerage services and companies let you focus on other critical aspects of your business, optimizing productivity and providing you with a competitive advantage. Companies are looking for seamless freight flow and on-time delivery, and this is where freight brokers can help. We can handle complicated lanes and supply capacity for your company's shipping needs through our freight brokerage solutions.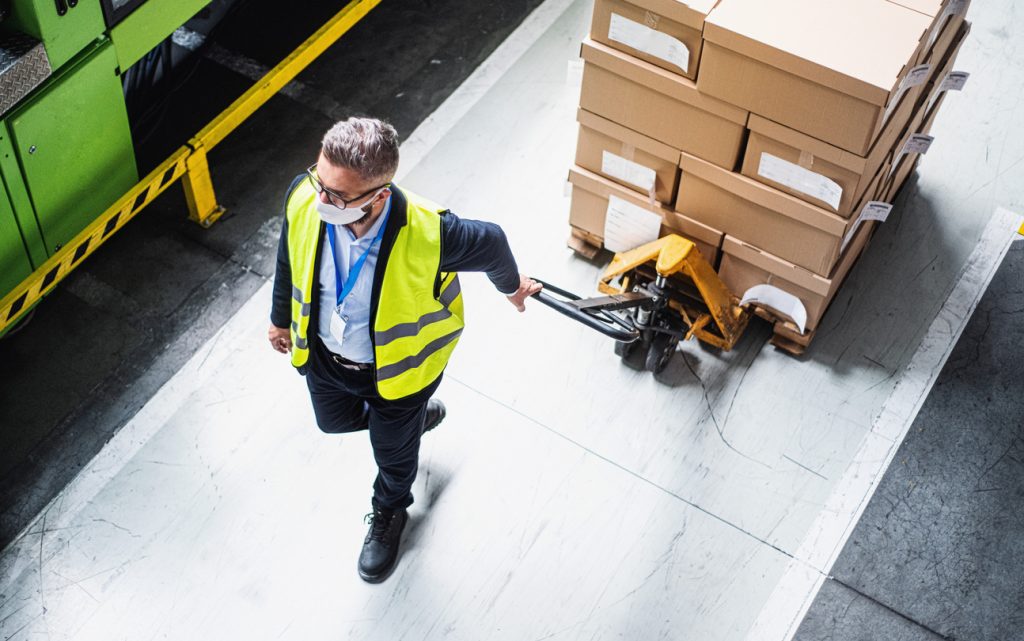 How can freight broker services help you?
Many shippers underestimate the benefits they can grasp from working with a freight broker. Actually, freight brokers can save you time and money. These professionals have extensive industry expertise and connections to negotiate lower rates for you, and also handle all the communication between shippers and carriers. To fully understand the benefits and the use of freight broker services, it's important to understand how do they work.
What does a freight broker do?
Order tender
Order tendering is an initial stage of the transportation process. At this stage, the broker will ask you to provide you with all the necessary information about your load, including contact information, addresses, freight weight, type, dimensions, etc. When the broker collects all the data, the next step is calling a freight company, a carrier or a 3PL to schedule the load. This is called load tendering. Also, the broker will ask you to mention handling conditions, commodity type, and other important data.
Load scheduling
After tendering the load, freight brokers will place your load in a transportation management system, or TMS. It is specialized software for booking and managing loads, that lets brokers operate more efficiently. Also, through TMS, brokers can find reputable and vetted carriers to ensure the best service for you. When the load booking is confirmed, the freight broker schedules pick-up and delivery time.
Loading
Freight loading is one of the main stages in the transportation process, and brokers play a huge role in it. Freight brokers connect with the drivers to ensure they arrived on time, and manage the process of safe cargo loading. Then, the carrier signs a bill of lading and becomes responsible for your freight.
Transit
While your freight is in transit, a 3PL tracks and manages it through the TMS. With advanced software, shippers have complete transparency into the shipping process and get regular updates. With freight brokers and a third-party logistics company, shippers stay up to date with their freight status and can be sure everything goes smoothly.
Unloading
During the unloading process, the consignee signs the bill of lading. Once the carrier confirms successful unloading and completes the necessary paperwork, the broker gets the paperwork and invoices the shipper.
Billing
The final stage of the freight shipping process is billing when the fright broker issues and invoice to the shipper and the shipper pays the bill.
Benefits of using freight broker services with PLS
Get the best rates
PLS has decades of experience and various relationships with carriers throughout North America. This gives us a unique capability to negotiate exclusive rates for your company through our 45,000+ carrier network. When working with PLS, you know you are getting the lowest rates with the most reputable carriers.
A dedicated team
Once you partner with PLS, you can rely on a dedicated account executive and professional team that will make your spot-freight moves as efficient and simple as possible. We will act as your one point of contact for any of your logistics needs with our 24/7 support team.
Logistical analysis
Our experts can dive into your different business initiatives and simplify your supply chain management processes. Our logistics assessment will help us discover new opportunities to optimize your supply chain and save you money.
PLS' freight brokerage team can be a great partner in tough situations and can also be a primary transportation solution. A freight broker can help improve service to clients while minimizing the amount of money it takes to serve those clients. With the ongoing driver shortage, having a relationship with a freight broker serves as a useful solution for guaranteed capacity and finding loads.
Supply chains and the freight industry are changing, and most companies have limited resources and limited time. A freight broker is your one-stop-shop for all your transportation expertise.
Advanced technology
With our customized online transportation management system, your logistics become more efficient. With process transparency, regular reporting, and consistent invoicing, PLS PRO makes managing your supply chain smooth and simple.
Service
With our vast network of pre-qualified carriers, we are ready for any shipment need at any time. Making your spot-freight moves efficient and simple is our specialty. With a dedicated account executive, you get instant access to the largest network of carriers in North America. Our company has the knowledge and experience to handle your cross-border shipments, customs clearance, and permits.
Simplicity
Your shipments can't wait. That's why we have a custom-built online system to make managing, monitoring and optimizing your logistics simple and fast. With PLS PRO, you can find the lowest-cost solution. Using our TMS, your data will come to life. With high visibility, status update notifications, and consolidated billing, PLS PRO makes managing your supply chain easy.