If you are frequently shipping freight, there's a good chance know what third party-logistics companies do. In fact, 3PL's can help your business in many ways, and one of those ways is getting lower freight rates for you.
Why is outsourcing so popular?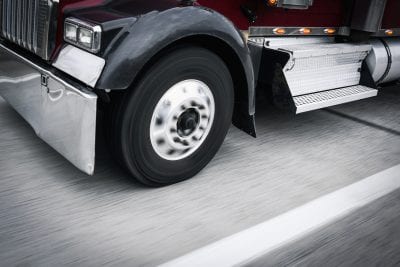 Outsourcing logistics to a 3PL provider has become more common among many companies, regardless of their size and expertise. Many businesses have chosen to outsource their logistics because of the growing importance of customer experience. People want faster shipping and cheaper delivery costs.
Inventory, warehousing, and logistics costs are constantly rising. Managing logistics becomes costly and complicated for companies to do themselves, so businesses are seeking efficient solutions to save costs on transportation. One of the best ways to cut transportation costs is getting low freight rates on a regular basis. Outsourcing transportation to a 3PL can help companies in many ways and help get you the best rates for your freight.
How can a 3PL get you better freight rates?
An experienced third-party logistics provider has a wide network of carriers and freight brokers with reliable and trusted relationships. This lets a 3PL negotiate exclusive rates for your company. The negotiating process is usually held through a freight broker, who arranges the final shipping cost for a customer.
What are other ways a 3PL can help save transportation costs?
Apart from better freight rates, here are some other benefits of partnering with a 3PL:
Available carrier capacity
One of the primary advantages of third-party logistics providers is that they let you access a wide range of carrier capacity. Regardless of your freight type and volume, an experienced 3PL will always provide you with the required equipment. You don't have to interact with multiple people and can instead have a single point of contact for anything.
Supply chain management
Usually, a 3PL provides you with a dedicated person or team of experts to manage your company. Apart from freight brokerage, you can also use a 3PL for managing your supply chain. Professional analysts can define gaps in your current supply chain and can help you outline a new strategy. This eliminates waste operations, and, therefore, reduces unnecessary costs.
Custom approach
While you focus on your business, a 3PL should focus on seeking efficient solutions for you. An experienced logistics provider will learn your businesses characteristics and needs so that they can provide you with useful solutions (for example, freight consolidation or shifting to multimodal transportation). Developing a custom approach to your company helps 3PL's reduce your transportation costs.
Final thoughts
Collaborating with a 3PL can significantly reduce overall transportation spend of your company through competitive freight rates, supply chain management, carrier capacity, and experience in the logistics industry.
Looking for freight quotes? Get one here!
‍