Dependable Capacity, Competitive Rates, Strategic Solutions
Need a Freight Bill Analysis?
Ready for a Logistics Opportunity Assessment?
Need Big Company Solutions?  Talk to an Expert.
Moving your truckload shipments and delivering results with our size and scale.
Truckload shipping is the primary mode of over-the-road trucking. It suggests transporting freight in quantities that fill an entire truck trailer. Depending on the shipment type, full truckload shipping has many modes and uses various trailer types, including:
Usually, standard truckload trailers can haul up to 43,000 – 45,000 lbs and are recommended for shipments that weigh more than 15,000 lbs, or consist of more than 10 pallets.
Truckload shipping is the great option for shippers who have a large volume of freight, and need to ship long distances. In that case, full truckload is the best option in terms of costs, speed, and reliability.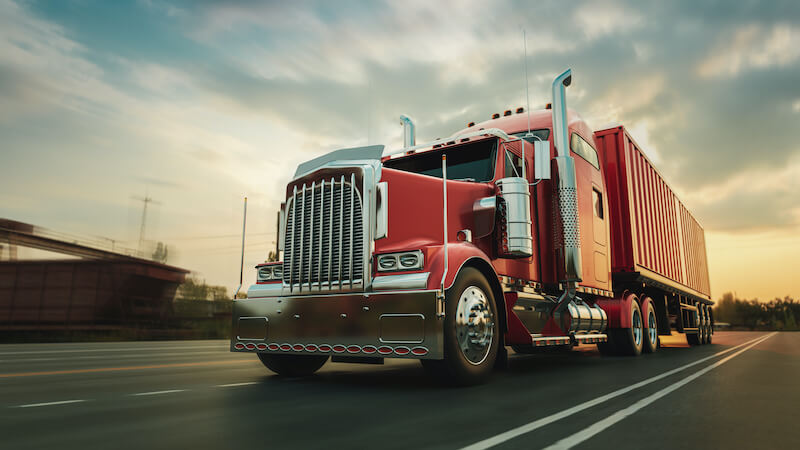 Truckload tracking capabilities
PLS Logistics Services developed PLS PRO, a TMS that is scalable, customizable and user-friendly. The technology seamlessly integrates with your existing business systems and saves you time and money. Our innovative, proprietary TMS is designed to optimize shipments, consolidate billing and gain visibility into freight moves, performance and cost.
Thanks to advanced technology software Macro Point integrated into our TMS, you have access to high-end tracking features, including:
Benefits of Truckload Shipping with PLS
Technology
PLS Logistics Services' web-based, proprietary transportation management system (TMS), PLS PRO, allows you to quickly and easily manage your truckload shipping on one platform. Within seconds, our TMS lists all carriers available to move your load. No matter your freight or what type of trailer you need, PLS PRO finds you the best carrier to deliver your truckload freight efficiently and effectively. Our TMS allows you to spend less time managing freight movements so you have more time to focus on your core business objectives.
Carrier Network
PLS Logistics has an all-encompassing network of more than 45,000 pre-qualified carriers. The carriers in our network are regularly evaluated to ensure you receive the highest standard of safety and service. We complete a service-scorecard for each trucking company in our network so you can always trust that your freight is being hauled by an experienced carrier. We're able to provide capacity, regardless of seasonality or freight volume.
Costs Savings
When you ship truckload freight with PLS Logistics, we'll provide true cost savings, which means a free freight analysis, spot shipments, dedicated lanes, specialized freight movements on dry van, flatbed, refrigerated trailers.
Truckload Services
Industry Expertise
All of your truckload shipping needs will be handled by PLS Logistics' experts. PLS has 20+ years of transportation and logistics experience. We will use our industry knowledge to find innovative solutions that produce lasting results for your bottom line. We enable your business to build more effective supply chains.
Dry van freight services
Find the perfect carrier for every load through PLS Logistics' extensive carrier network. With more than 45,000 qualified carriers, we secure capacity with the safest and most reliable trucking companies in the industry.
Refrigerated shipping
We know that if refrigerated shipments aren't kept at their required temperature and aren't monitored for timely transport, there are significant risks involved, both in terms of cost and safety.