Ensure your temperature-sensitive goods will arrive to the proper destination every time through our reliable refrigerated shipping services.
Refrigerated trailers, or reefers, are sealed, enclosed trailers just like dry vans, but are equipped with temperature control. These trailers are specifically made for moving temperature-sensitive or perishable goods.

Refrigerated shipments are extremely important for our everyday lives. The distribution of groceries, fresh produce, medical supplies, flowers, consumer packaged goods, and other important products depend on refrigerated shipping services. Most commonly shipped goods are seasonal, which makes reefers highly in-demand equipment. It is crucial for shippers to properly plan their deliveries and manage supply chains in order to secure the needed capacity.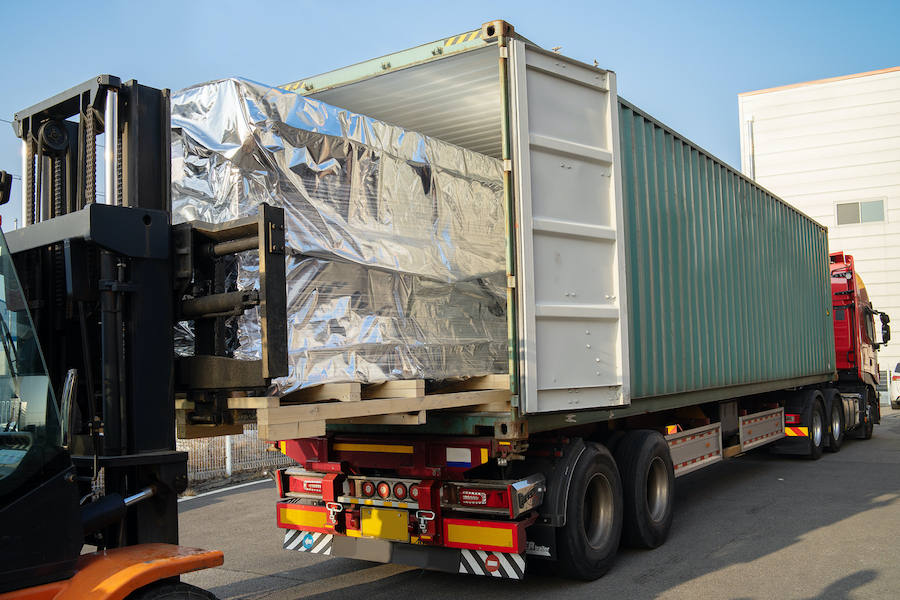 Proper tracking and monitoring is another important concern when it comes to refrigerated shipments. Refrigerated freight is time-sensitive and prone to spoiling, so transit time and trailer conditions play a major role in successful delivery. It is crucial to properly track and monitor the temperature inside the trailer and get regular updates from the driver.
Working with a 3PL will save you time and money on planning and monitoring your refrigerated shipments. With industry expertise and a reliable carrier network, we can secure capacity for you and eliminate common supply chain disruptions.
Shipping speed
There's no room for error when shipping temperature-controlled cargo. Refrigerated shipping is time-sensitive and requires care. Our team will help you coordinate and manage your reefer shipments every step of the way. When you have a time-critical or last-minute refrigerated shipment that requires expedited services, you can be 100% confident that PLS is ready to ship it.
Common refrigerated shipments
Food/Beverage
Fine Art
Flowers
Medicine/Pharmaceuticals
‍
‍