Delivering freight with our dry van shipping services at competitive market prices, regardless of the season.
Dry van shipping services are the most commonly used type of truckload shipping. It refers to moving freight in sealed, fully enclosed trailers. These trailers are adjusted to moving large volumes of goods, freight, and equipment that do not require temperature control. Dry van trucks are protected from the external influence of weather and other conditions, and that's why these trailers are called 'dry.' Most of the dry van trailers can haul up to 43,000 – 45,000 lbs.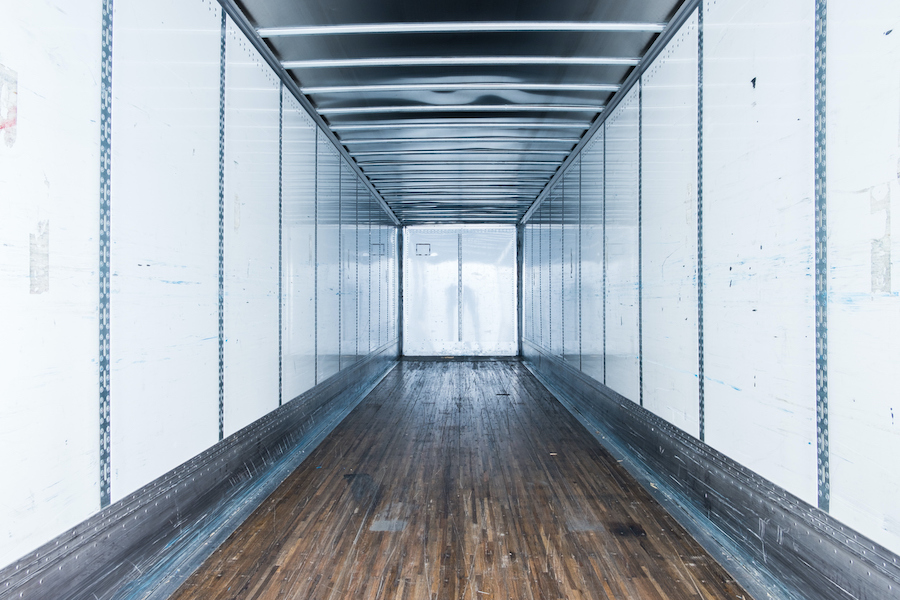 When should you use dry van shipping services?
A dry van is the most popular type of truckload shipping and can be used in many different ways due to its flexibility and versatility. In fact, you can move anything that fits in the trailer and is non-perishable, including:
Non-perishable food and beverages, fabrics and clothing, electronics, and other retail products
Furniture, electronics, and other items in the moving process
Raw materials from the warehouse to the construction site, or vice versa
There are a few important concerns when shipping with dry vans. These trailers are not suitable for temperature-sensitive goods. These trailers are not suitable for temperature-sensitive goods and cannot handle humidity because of their wooden floors.
Benefits of Dry Van Shipping Services with PLS
Guaranteed capacity
Since dry van shipping is the most common type of trailer, it can be difficult to secure capacity at competitive rates. Find the perfect carrier for every load through PLS's extensive carrier network. With more than 45,000 qualified carriers, we secure capacity with the safest and most reliable trucking companies in the industry. We are able to move your freight anywhere in North America without transloading.
Competitive rates
With our wide network of more than 45,000 carriers, we can negotiate competitive rates for your dry van shipments. You can be confident to have not only the capacity and reliable freight transportation but also the best dry van rates on the market.
Additional dry van services
Same-day shipping
Expedited freight
Shipment pairing
High-value cargo protection services
Drop trailers