Dependable Capacity, Competitive Rates, Strategic Solutions
Need a Freight Bill Analysis?
Ready for a Logistics Opportunity Assessment?
Need Big Company Solutions?  Talk to an Expert.
A full suite of global logistics services and technology solutions.
What is Ocean Freight Shipping?
More than 90% of the world's freight is transported overseas. That makes ocean freight shipping one of the most popular and frequently used transportation methods. Despite slow transit times, shipping by ocean is a cost-efficient and reliable way to transport huge volumes of freight.
What is LCL and FCL Container Shipping?
Less container loading (LCL) and full container loading (FCL) are the two options for container freight shipping. LCL means that several loads are consolidated into one container, and FCL refers to a full container loaded by a single shipper.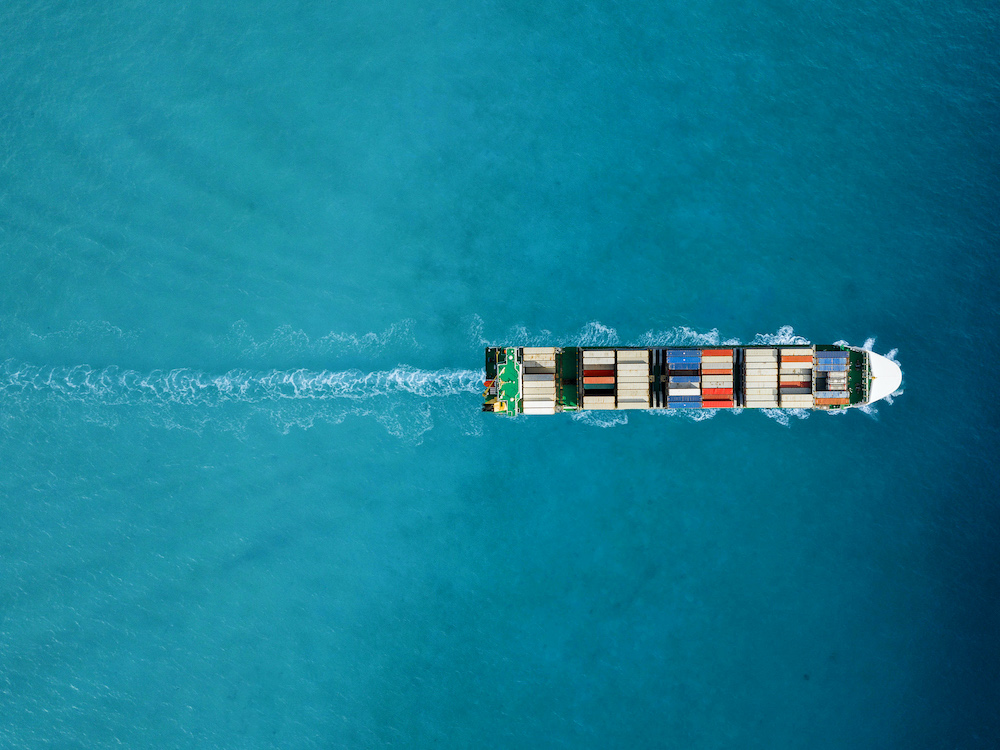 Container freight transportation: LCL vs FCL
Ocean freight is transported in containers that come in different sizes. The smallest container has a capacity of 33 cubic meters, and the largest contains 76 cubic meters. In trucking, there are full-container and less-than-container shipments. You can still ship freight overseas if you don't have enough freight to fill the whole container.
Ocean Freight Costs
Sea freight is the most cost-efficient method to ship a container overseas. Ocean freight rates depend on freight volume, weight, destination, and many other factors. Generally, ocean rates vary from 50 cents per kilogram for U.S. – China shipments. The average transit time for that rate will be 20 – 35 days. Ocean rates will be based on volume weight unless your freight is very heavy.
What are the benefits of ocean freight?
Low cost
The most compelling advantage of ocean freight is its low price compared to air freight or even trucking. Ocean freight can be an extremely efficient and cost-friendly shipping option if you plan shipments in advance and can survive long transit times.
Fewer emissions
Ocean freight shipping is one of the least environmentally harmful ways to ship freight overseas. Speaking facts, shipping 2 tonnes for 5,000 km by ship results in 160 kg of greenhouse emissions, while the same mileage through air freight drops 6,605 kg of CO2. This makes sea shipping a much more sustainable option than any other type of transportation.
Capacity
Ocean freight containers are huge and can handle up to 26,500 kg each. This is perfect for large amounts of goods. Ocean shipping is in high demand, and there is no capacity shortage, so if you consider long transit times, it is possible to plan ocean freight shipping.
What are the disadvantages of ocean freight?
Long transit times
Ocean shipping takes weeks, sometimes even months, to reach the destination. This is a downside of low ocean freight rates. The usual shipment from China to the U.S. takes 20 – 35 days to arrive, compared to 2 – 7 days by air.
Safety
Ocean freight is less protected than air freight while in transit. The nature of ocean shipping makes cargo more vulnerable to damage, like falling off the board and even piracy. Although freight loss and theft rates are low, there is still a slightly greater threat for a shipment on the ship than on the plane.
Reliability
In addition to long transit times, ocean shipments often suffer delays and disruptions due to customs clearance, weather conditions, and other circumstances. Ocean freight shipping deadlines are rather vague due to these factors.
Ocean Shipping with PLS Logistics Services
‍
Get a Free Freight Quote | Save on transportation costs with the perks of PLS Logistics Services.
‍
PLS Logistics works with a wide net of freight forwarders and has the expertise to arrange ocean freight shipments for your business. Whether you need to ship a container overseas or international ocean freight transportation, we can handle it with quality, speed, and responsibility.