The PLS Energy Services team can handle any of your oil and gas transportation needs, including rail logistics, barge shipments, and long haul or regional flatbed trucking.
We understand the critical nature of on-time delivery, moving large freight to hardly accessible areas, consolidating different transportation modes, and shipping/storing hazardous materials. Our extensive experience in energy services, relationships with over 45,000 trusted carriers and our innovative transportation management system will make your supply chain machine run smoothly and efficiently.
Every day, large industrial shippers, established companies and growing businesses rely on PLS Logistics to move their freight more efficiently. Full-service flatbed trucking and specialized transportation of equipment and materials to rig locations, storage yards and job sites both on and off-highway is our Energy Service team's specialty.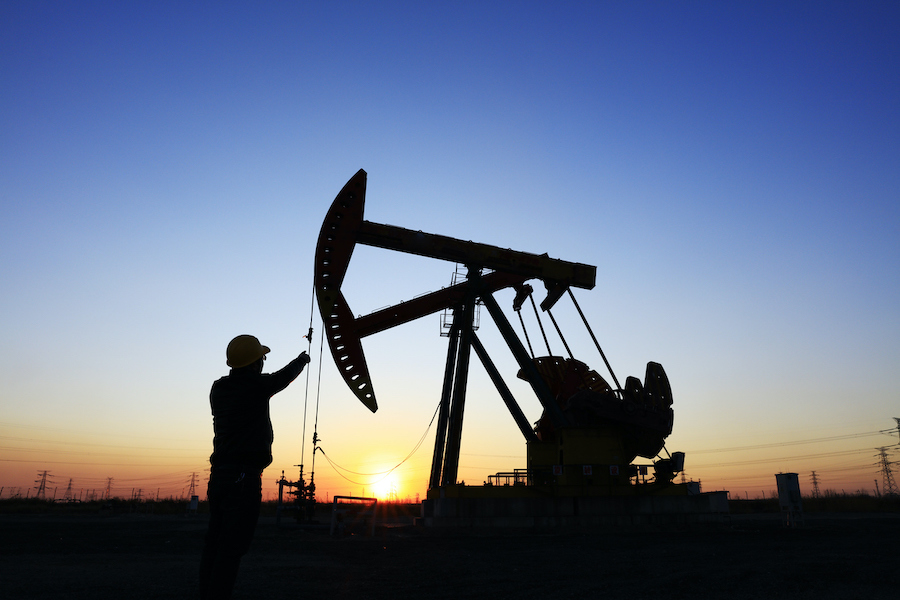 To Keep Your Business Running, We Offer Plenty of Services, Such As:
Casing and tubing delivery
Long haul and flatbed trucking for freight of any size and weight
Line pipe and stringing
Rig site delivery
Transportation of oilfield equipment, supplies or production equipment, as well as exploration and development equipment
Storage and warehousing, including special storing needs
Processing and inspection facilities, including heat treating facilities
Barge shipments and port operations
Freight management and engineering
Rail logistics
Hot Shot services
Trans-loading services
‍
CASING / TUBING DELIVERIES
Transportation of extremely large or heavy equipment may be challenging. Especially, when its line pipes, tubing, drilling and rig equipment, supplies, drilling fluid, bulky cargo, and similar commodities. It is essential to ensure safe delivery to the destination and precise attention to details. With more wells being drilled in unconventional places and hard-to-reach shale plays, rig locations can be tight or difficult to access. This can create issues when trying to locate trucks to make these deliveries. Our team will communicate with each site in advance to understand the specific delivery requirements of that location. That way, we ensure that the proper equipment is provided.
LINE PIPE DELIVERY – STRINGING
Delivering line pipe to a location can be a very involved and specialized process that often requires attention to detail to ensure that everything runs as safely and efficiently as possible. Our team handles line pipe orders daily that require stringing services. We contract with several partners that can provide tow capable stringing trucks to deliver to ROW as well as stretch equipment to handle Triple Random and Quad Random lengths of a pipe if necessary. Our team is experienced in dealing with stringing contractors and inspectors to ensure that your job goes smoothly from the beginning to the end.
OVER-SIZED EQUIPMENT DELIVERY
With deadlines and strict schedules weighing on an already complex logistics environment, companies may face difficulties while managing the process of shipping by themselves. PLS Energy Services provides all of the required assistance to enhance your business efficiency and eliminate waste operations and costs. As more drilling sites appear, it may be hard to access rig locations and destinations. Our team will communicate all of the details in advance to figure out all requirements to get your freight moved safely and on time. Whether you are shipping oilfield tools or equipment, valves, drill pipe, or general supplies, no load is too big for our oil and gas shipping service providers.
HOT SHOT
We are constantly investing in people, equipment, and technology to provide the quality hot shot services our customers deserve. Our team will work closely with drilling contractors as well as oil and gas companies all across North America to ensure your freight shipping and delivery needs are met. Our Energy Services team always takes the time to learn our customers' business to provide solutions that will exceed their transportation requirements in hopes of developing a transportation partnership for many years to come.
BARGE SHIPMENTS AND PORT OPERATIONS
Barges and vessels play a significant role in expanding the capacity for moving oil cross-country and beyond. Regardless of how challenging your needs are, PLS Energy Services provide safe and convenient barge shipping. Our reliable carriers and advanced management tools will help make complex transportation seamless. Also, if you need to handle inbound shipments to various ports around the country, we can provide direct discharge services that include picking pipe and other steel products up from vessels located within ports and deliver the products throughout the United States, Mexico, and Canada via truck or rail.