Why use PLS for Metals Logistics?
With three decades of thorough industry experience, PLS has established itself as a leading, trusted third-party logistics provider in metals freight management. We provide service to all aspects of the metals supply chain, including mining and raw materials producers, metals producers, metals service centers and processors, industry suppliers and end-users.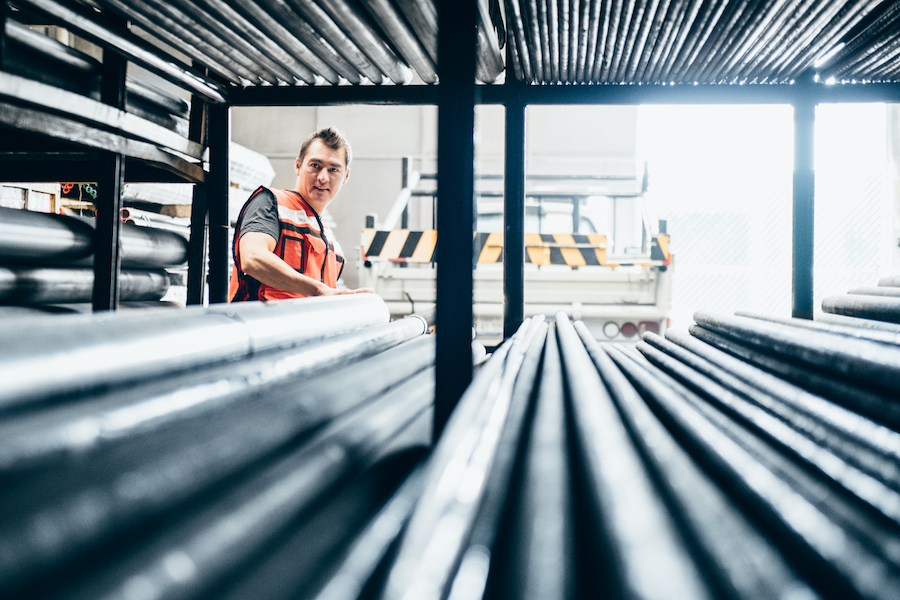 The metals industry faces many challenges, and large, bulky equipment and supplies require special handling and on-time delivery, often to remote areas. Shipping of specific materials and over-dimensional items require different transportation modes and customized vehicles, like flatbed trucks. This means it is critical to work with carriers that have a strong industry expertise to meet carrier management standards for safety, insurance, and delivery service reliability. Finding a reliable logistics partner can make the transportation process easier and more cost-efficient for your company.
Metals shipping is an indispensable part of supplying the global economy. We know the ins and outs of the industry, as our company was founded in 1991 with its primary focus to ship metals. With three decades of experience in the industry, PLS is the most trusted company in metals freight management.
Our advanced transportation management system, PLS PRO, makes shipping metals a smooth and simple process. You gain unlimited access to all the processes and visibility into your supply chain.
Detailed Reports with PLS PRO include:
Executive Summaries
Safety Reports
Distribution
Ancillary
Tracking
Accounting
Quality Assurance, and more
Another feature, used by many of our customers, is a robust and consolidated billing system. All the manual operations are handled by the PLS team for you, including carrier inquiries and requests for PODs. The bills are solidified and itemized, so you have a clear picture of the entire process as well as visibility into every single payment.
Robust Network of Carriers
PLS has the largest network of flatbed carriers and vetted carriers with equipment and capacity to move your freight regardless of its size, dimensions, and type. No matter your business needs, we are ready to provide solutions with:
Flatbed
LTL
Rail
Barge
Specialized freight
‍
‍