Just like every other industry, oil and gas supply chains are changing. However, these changes do not necessarily mean that energy supply chains are getting simpler. Despite all of the new technologies and advanced practices entering the sector, oil and gas companies still struggle with optimizing logistics and saving on transportation costs. The complex nature of oil and gas supply chains makes it difficult to manage processes, especially to maintain an efficient budget.
However, even such a complicated machine as an oil and gas supply chain is manageable when using the right solutions. Here at PLS Logistics, we have more than 27 years of experience in managing oil and gas supply chains, as well as logistics for many other heavy industrial areas. PLS has a few tips and tricks that can help you save costs on transportation within your supply chain.
How can oil and gas companies save on transportation?
Internal processes analysis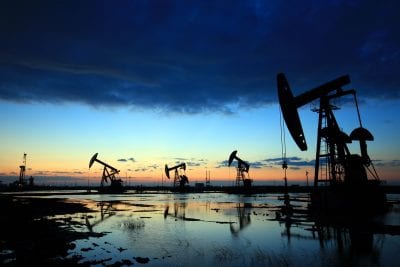 Before implementing any new strategies and solutions, you have to analyze your current processes and define errors. It may be difficult to adequately access operational efficiency within the company on your own, so it may be beneficial to hire an external analyst to make an accurate assessment. It is critical to figure out any waste spends and inefficiencies in the supply chain to proceed with setting up new cost-effective approaches.
Use a Transportation Management System
The transportation management system (TMS) is an automated tool to manage and streamline shipments. The TMS lets you increase visibility into your supply chain processes. It lets you gain transparency and valuable insights, and rethink internal processes in the supply chain. Additionally, an advanced TMS lets companies define gaps, capture negative spending tendencies, and track new savings opportunities. A TMS keeps all of the data together in one place, to simplify the analysis and interpret information. Supply chain transparency is extremely important to oil and gas companies. A TMS lets you track key metrics, see inconsistencies between rates and final bills, and compare data reports. It has the capability to drive savings through load optimization, freight consolidation, eliminating back hauls, and decrease extra miles.
Analytics and strategic planning
The truth about supply chain optimization is that it is mostly based on well-organized, planned operations. After a thorough analysis and usage of a TMS, your team will be capable of forecasting new approaches and eliminating unnecessary processes. The more your planning is based on accurate data interpretation, the more efficient it will be in practice.
Bottom line
To sum it up, oil and gas companies have possibilities to drive substantial cost savings within their supply chain. When using a robust TMS in combination with the proper analysis, you figure out new efficient approaches that enhance productivity and mitigate unnecessary costs.
Learn more about our Oil and Gas logistics services!
‍