Historically, the meaning and connotation of freight management was changed and reshaped many times. Currently, it refers to all the processes that cover preparing, shipping, storing, and receiving freight.
What is freight management?
Freight management is the service provided by freight forwarders or third-party logistics companies. It suggests matching loads to freight carriers, route planning, and the optimization of the transportation process.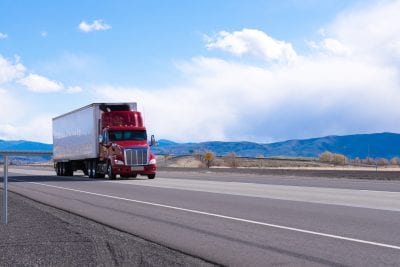 Why do you need freight management?
Whether you are a large enterprise or a small business, cargo management can be complex. Even if you know the exact obstacles in your way, it may be challenging to put the overall picture together. Additionally, freight shipping involves numerous processes. To manage all of them efficiently, you need to pay attention to details and focus on everything simultaneously.
Attempting to handle all of this on your own won't end well for your business' productivity. More companies now realize the complexity and importance of logistics and transportation management and choose to outsource it to external parties. Apart from peace of mind, delegating such a large branch of business can result in substantial cost savings and more efficiency in your operations.
How does freight management work? If you consider outsourcing freight management, you are probably wondering: how does this process work? First, you need to understand freight forwarding and freight brokerage.
These are specific departments in the logistics company that is responsible for finding a carrier that can and wants to move your load. This is one of the key parts of the load management process because brokers can find the appropriate vehicles for your specific needs. They also negotiate freight rates for you, and these rates are lower than you would find on your own.
Third-party companies have a significant advantage over in-house logistics departments, due to their relationships with carriers. Combined with industry expertise, third parties can provide efficient management and drive cost savings.
What does good freight management include?
Apart from freight forwarding, cargo management actually includes many different aspects. If you are looking for a freight management company, here are the main things it should provide to you:
● Load matching
● Route optimization
● Rate negotiation
● Freight accounting
● Freight claim management
Freight Management Software & Services with PLS
Ultimately, establishing a reliable partnership with an experienced cargo management company will benefit you in the long run. Learn more about our Outsourced Transportation and Freight Brokerage services!