Shipping has become a crucial part of a business's success, especially small businesses. With the competition among retailers constantly increasing, the demand for fast and affordable small business shipping grows as well. We know how shipping looks from a customer's perspective, but how does it really work from the inside? What challenges do companies face to provide their customers with a smooth shipping experience?
The state of the market and the growing influence of customer's needs put small businesses under pressure of managing excellent service, fast and free delivery, and high-end product quality. In some cases, to supply free, next-day shipping, companies have to make product quality a second priority. When you over-concentrate on the product itself, your customer service may suffer.
It is possible for your business to find an optimal shipping solution. Companies are seeking reliable, affordable solutions to continue to make their customers happy every day.
What challenges do companies face when arranging small business shipping and logistics?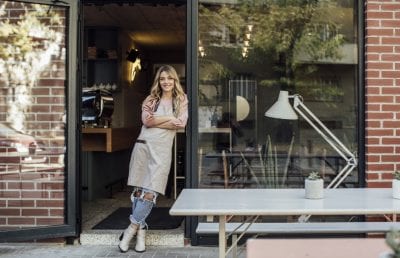 Essentially, setting up an efficient transportation strategy can be challenging for some companies. Here are some of the major obstacles businesses have to deal with:
Transportation costs
Price is the initial concern when picking a small business shipping option. Considering an extremely diverse nature of products, volumes and shipping frequency, it's hard to find a one-stop-shop for all your transportation needs. Especially, when most of the options are quite costly. With the pressure of fast and free shipping, companies try to save wherever possible to afford such shipping characteristics. With that being said, the main challenge of small business transportation is finding an affordable, reliable and efficient shipping partner.
Organizing and operations
Another major undertaking of small business transportation is the lack of planning and organization. It is hard to manage everything from point A to B, and strategic planning is often an outsider in this game. It is common for small businesses to lack automation and professional software, however, tools like a transportation management system or even online shipping service can be extremely beneficial for process automation. Apart from that, you gain complete visibility into shipment spends, which lets you reduce extra costs.
In-house logistics department or outsourcing?
Many companies today decide to outsource their logistics and supply chain management to third-party providers. Despite some businesses considering it a risky decision, outsourcing can actually make your transportation much less painful. A 3PL can supply you with technology so that you don't have to invest in your own software. Additionally, they can be your one point of contact and 'shop' through various carriers and negotiate exclusive freight rates for you. All of the processes are reported to you. On average, shippers admit from 10 to 30 percent of savings after using 3PL services.
Which option is better for small business shipping and logistics?
Ultimately, fast and cheap shipping is not as easy to provide as it seems. Small businesses face many challenges to supply their customers with good service and affordable shipping, however, there are many ways to save on transportation costs and increase shipping efficiency. One of the solutions for simplifying small business transportation is outsourcing, which can be very useful for companies.
Learn more about our small business transportation services!