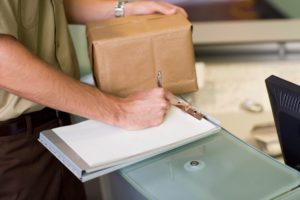 The process of outsourcing logistics management involves a lot of trust and a costly investment for both parties. Although 3PLs find new ways to provide value for clients, many shippers are not ready to initiate strategic and long-term relationships that require deeper implementation.
Outsourcing logistics management specific parts of business operations to an expert is not uncommon. Since 3PL can reduce transportation costs and improve customer service, many companies outsource inbound and outbound transportation.
5 major benefits of outsourcing logistics management:
Gain expert analysis and other resources to help in decision making
Free up time to focus on core competency – No more manual processes
Maintain/Improve customer service
Improve supply chain efficiency
Enhance operation productivity
A 3PL has the ability to discover profitable solutions through competitive analysis, inbound vendor management, and ancillary reports. Some companies find more benefits and savings from spot movements, while others need full support to centralize transportation management software.
Why use outsourcing logistics management?
When a 3PL provider and shipper enter an embedded, long-term partnership, the 3PL functions as a seamless part of the customer's supply chain. Also, the embedded level refers to 3PLs and shippers working in close, long-term partnerships.
This form of relationship requires 3PL providers to invest in technology and facilities, so they ensure complete transparency. The main goal of an embedded level partnership is to share risks and gains between parties so that both can achieve a competitive advantage and provide customer satisfaction. Here, a 3PL becomes a part of the strategic team that will plan the supply chain strategy according to the shipper's needs.
Final thoughts
For effective transportation management, PLS' mission is to become an extension of the customers' supply chain network. Fully understanding a customers' supply chain allows PLS' team of experts to compare rates and lanes, analyze reports and volume, and then suggest the best solutions based on customer needs.
Learn more about our Outsourced Transportation Management services!
Read more:
‍