What is less than truckload freight shipping?
Less than truckload shipping is a transportation method where your freight doesn't take the entire container space. Freight is combined into one trailer with multiple shipments. LTL shipment typically weighs between 151 and 20,000 pounds. When a freight shipment isn't large enough to fit into a 48- or 53-foot trailer, a shipper's best option is to use LTL.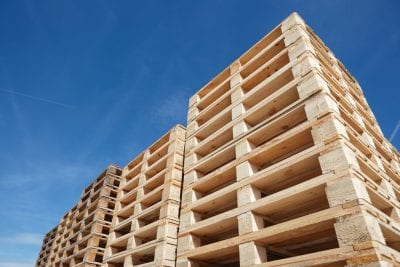 This transportation option is more cost-effective and environmentally friendly when only some products need to be transported.
The benefits of LTL shipping include gaining control over shipment visibility, decreasing costs, and obtaining scheduling flexibility.
How does less than truckload shipping work?
LTL trucking has suffered for a long time. Historically, it has been an expensive mode of transportation. However, the past couple of years it has seen unusual growth. Short capacity in the full truckload sector forces some freight to move via LTL. Some LTL carriers are benefiting from this, but many aren't.
Most of the time, a billion-dollar LTL trucking company will handle your LTL freight. The industry is dominated by these large carriers, and this trend is likely to continue. The top 25 LTL carriers own approximately 91 percent of all LTL revenue and are benefiting significantly from the rise in economic activity, increasing revenue by 9.1 percent in 2014.
This is all at the expense of small LTL carriers, whose revenue dropped 6.6 percent in 2014, which followed a 3.2 percent drop in 2013, and many are going out of business. But for large LTL carriers, the future looks bright. They will continue to grow and eat up more of the LTL market.
As economic activity continues to rise, there will be more pressure on freight capacity and pricing in the LTL trucking sector. 3PL-shipper relationships are valuable and common because 3PLs know how to negotiate with the large LTL carriers and secure better rates and better service than a shipper.
Determining less than truckload pricing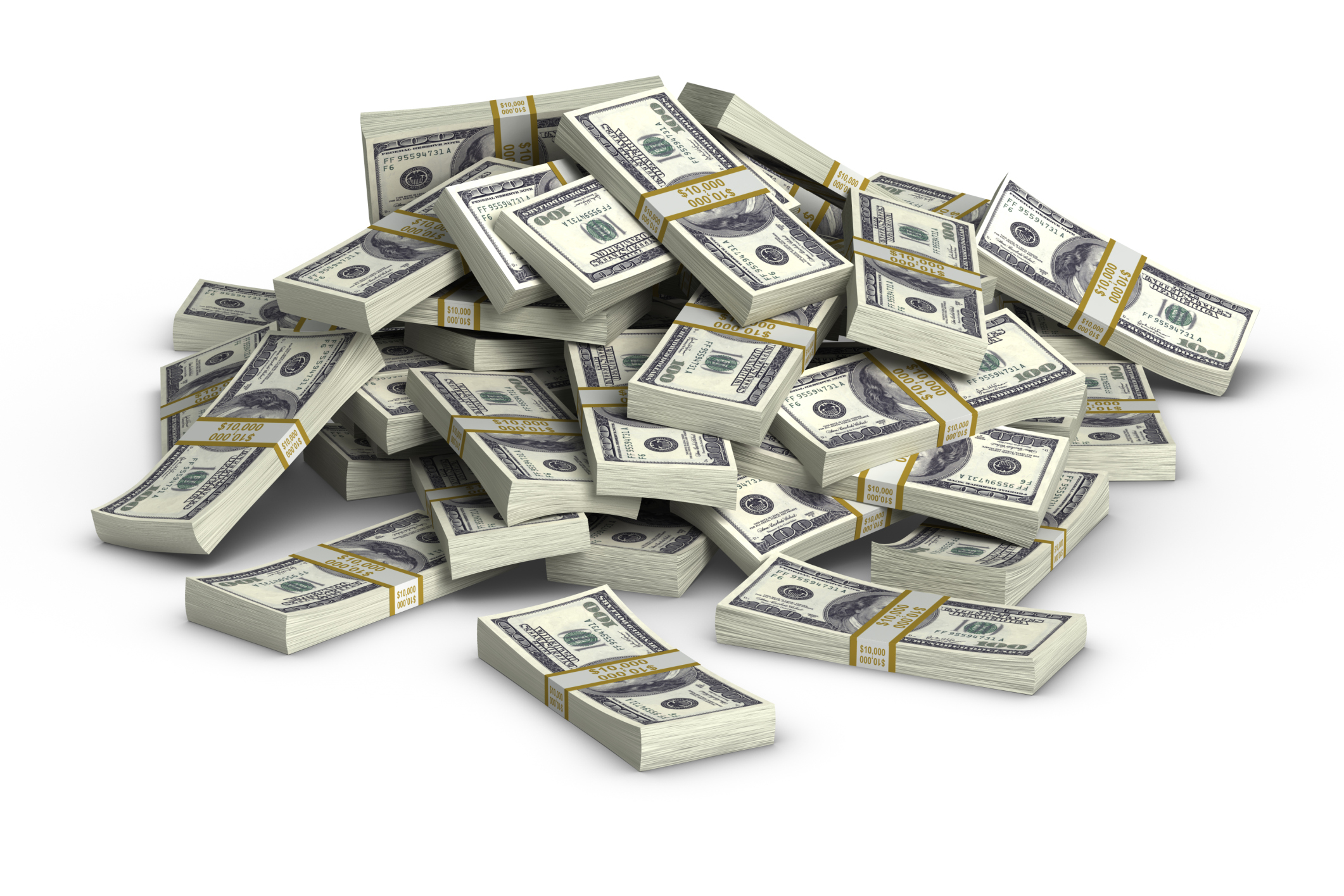 LTL rates can be very confusing because a variety of factors calculate the final payment. For truckload shipping, rates are determined based on per-mile or per-hundredweight plus a fuel surcharge, but LTL shipping is influenced by weight, density, class, distance and more.
Less than truckload shipping is used for shipments that are too large to be sent as a parcel but too small to fill an entire truckload. LTL carriers collect freight from various shippers and consolidate that freight to its destination.
Here are 8 factors that determine less than truckload freight rates:
Weight: For LTL shipments, the more a shipment weighs, the less you pay per hundred pounds.
Density: Shippers have to know how to accurately calculate the LTL shipment's density and mark it on the BOL. You divide the total weight of the shipment by the total cubic feet to determine density. If the shipment is on pallets, use the dimensions of the pallet, the combined height of the freight and the pallet, and the total weight of the shipment. Once density is calculated, you can determine the freight's class.
Freight Class: There are 18 different classes – ranging from 50 to 500. The class is determined by density, value, stow-ability, and handling. Lower classes have lower rates and higher classes are subject to higher rates.
Distance: If an LTL shipment has to be interlinked, then there could be more charges. Interlining occurs when a shipment's destination is outside the carrier's standard service area and the carrier must find another LTL carrier to finish the delivery.
Base Rates: LTL carriers establish their own base rates, which are quoted per one hundred pounds.
Freight All Kinds (FAK): FAK is an arrangement between the client and carrier that enables multiple products with different classes to be shipped and billed as the same freight class.
Minimums: LTL carriers apply a specific price point, an absolute minimum charge, which they will not charge below.
Accessorials: These charges apply if LTL carriers perform more duties than stated on the BOL. Usually, these charges can be negotiated or avoided.
What is the LTL freight class?
Freight class for less than truckload shipments is important because it plays a substantial role in calculating how much the LTL carrier will charge for moving the freight to its final destination.
There are 18 different LTL freight classes: 50, 55, 65, 70, 77.5, 85, 92.5, 100, 110, 125, 150, 175, 200, 250, 300, 400 and 500.
The higher the class, the higher the rate for every hundred pounds you ship. If a product's classification is inaccurate, then the shipper runs the risk of paying too much, violating transportation laws that could lead to major fines.
To learn more about freight class, download our free eBook here!
What characteristics determine LTL freight class?
Density and Value
The density is the space the item occupies in relation to its weight. The density is calculated by dividing the weight of the item in pounds by its volume in cubic feet. Density guidelines assign classification 50 to freight that weighs 50 pounds per cubic foot. The Commodity Classification Standards Board (CCSB) assigns classifications 70, 92.5, 175 and 400 to freight with densities of 15, 10.5, 5, and 1 pound per cubic foot, respectively. Freight less dense than 1 pound per cubic foot is classified as 500. Your item's volume in cubic feet is Length x Width x Height/1,728, measuring all dimensions in inches. The density of your item equals Weight/Volume, where you measure Weight in pounds and Volume in cubic feet.
Stow-ability
Most freight stows well in trucks, trains, and boats, but some cargo is regulated by the government or carrier policies. Excessive weight, length or protrusions can make freight impossible to load with other freight. The absence of load-bearing surfaces makes freight impossible to stack. A quantifiable stow-ability classification represents the difficulty in loading and carrying these items.
Handling
Most freight is loaded with mechanical equipment and poses no handling difficulties, but some freight, due to weight, shape, fragility or hazardous properties, requires special handling.
Liability
Liability is the probability of freight theft or damage, or damage to adjacent freight. Perishable cargo or cargo prone to spontaneous combustion or explosion is classified based on liability and assigned a value per pound, which is a fraction of the carrier's liability. When the classification is based on liability, density must also be considered.
How to reduce LTL costs?
There are two notable ways to drive down less than truckload freight costs. The first is to avoid or mitigate accessorial charges. These occur when a carrier has to provide services above and beyond the standard shipping procedures.  There are three different types of accessorials:
Organizational: These are charges when a carrier has to make an unnecessary appointment call, reweigh an LTL shipment or correct the bill of lading (BOL).
Transportation: A carrier will charge extra for transportation when a driver has to go inside a building to deliver a package, is going to an area that is difficult to get to, or if the freight doesn't fit neatly onto a pallet or into a truck.
Equipment: These charges are most common.  The fuel surcharge belongs to this category.  A carrier will make additional charges if you need a lift gate, forklift or other equipment for delivery.
There are many different accessorial charges a carrier may use and sometimes it is impossible to avoid them.  However, you can avoid or mitigate most accessorials by being aware of what charges may apply to your individual LTL shipments.
The second, to work with a 3PL. They are very knowledgeable in the LTL industry and can help you avoid accessorial charges.  A 3PL also has the experience to negotiate prices with LTL carriers, so they can get you the best rate with the best service.  3PLs can also provide a number of other services to give you visibility and control over your LTL shipments.
Why do LTL carriers add GRIs?
A general rate increase (GRI) is the average amount that LTL carriers increase base rates. Carriers apply a GRI to all or specific trade routes in order to balance the cost of business. The rate increase helps carriers maintain service levels, attract and retain drivers, compensate high fuel costs and integrate technology to enhance customer service.
For shippers, GRIs generally means that you will pay more to move your LTL freight. To avoid a GRI surcharge, you can negotiate special rates with carriers or leverage a 3PLs buying power to secure competitive pricing. A 3PL helps companies recognize when a GRI is affecting their bottom line and can advise shippers on how to keep costs down.
How to improve the attractiveness of your less than truckload freight?
To secure capacity from LTL carriers, shippers need to consistently differentiate themselves and improve their attractiveness to carriers. Today, carriers expect more from shippers in exchange for competitive rates, including:
Annual freight spends and shipment data
Shipment level data should include ship dates, origin and destination zip codes, freight class, weight, details of accessorial charges, number of pallets, their dimensions, and shipment density. With more information at the carrier's disposal, there is less risk.
Pictures
Provide LTL carriers with photos of common inbound and outbound shipments from your dock, as well as corresponding weight and dimensions of LTL shipments in those photos.
Transparency
Disclose your historical frequency of guaranteed service, volume shipments, and frequency of claims. Hiding information from a carrier because you fear higher rates may ultimately lead the carrier to increase GRI or undergo major supply chain disruptions.
Know the trends
Ask carriers to bid using current tariff rate bases and use a standardized market fuel surcharge program.
Enlist a 3PL
Shippers will benefit from a 3PL's pre-qualified LTL carrier network, technology, analytical tools, relationships and support without the fixed expense of managing and tracking LTL freight in-house.
How 3PLs benefit LTL shippers and carriers?
Moving LTL freight isn't easy and often shippers need assistance, but where does a carrier go for assistance? Many people are unaware that 3PLs are there to help both shippers and carriers. Although a 3PL may negotiate a low price from a carrier, they will help that carrier in other ways. Otherwise, the carrier would never agree to lower prices.
Pricing: When a 3PL manages to price, less than truckload shippers can go to one place to look for capacity instead of calling multiple carriers, repeatedly providing pickup zip, destination zip, piece count, and weight. Carriers working with 3PLs can get the targeted freight they want at a reasonable price and protect margins.
Administrative Tasks: Inevitably, everyone has to do paperwork. A 3PL will facilitate document creation with a shipper and transfer them to the correct LTL carrier. The shipper will save time doing the paperwork and the carrier will save time waiting for it; both can focus more time on core business functions.
Technology: TMS technology from 3PLs simplifies the shipping process for both carriers and shippers. LTL shippers will automatically get the best rate, lane, and mode while LTL carriers will be connected with their ideal customer base.
Special Shipping Arrangements: These can be time-consuming and difficult, especially for LTL shippers. A 3PL will have pre-qualified carriers for any special shipping requirements. Also, it may even be able to help mitigate LTL accessorial charges. This saves the shipper time from searching around for the perfect carrier. LTL carriers benefit, too, as they can spend less time and resources on advertising/promoting their special shipping capabilities.
Download our free LTL Freight Savings eBook and get to know more of the LTL freight pricing and how to make it more profitable for your business!
‍