Many companies could easily improve their supply chains by utilizing a transportation management system (TMS). Some companies chose not to use a TMS, and other companies may just not have a good understanding of what exactly a TMS is. It is important to know exactly what a TMS is and how it can help your company save money and time.
What is a TMS?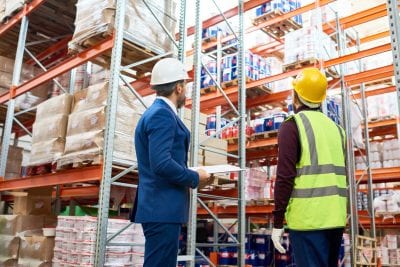 A TMS is a tool that can help companies and supply chain professionals manage their freight and carriers. The TMS helps the user find the best mode and rate for any type of shipment to make sure that they are getting the best deal possible. The main features of a TMS include features like rating, booking, and tracking. One of the benefits of TMS is that it allows its users to automate order entry, create shipments, optimize shipments and routes, manage carriers, schedule pickups, and deliveries, manage the yard and communicate effectively with all supply chain stakeholders.
What are the benefits of TMS?
Time Savings
Instead of doing manual work or sending disjointed emails, shippers can instantly access the information they need through a single digital platform. The TMS let shippers compare rates side by side and make strategic choices regarding their shipment.
Improved Customer Service
A TMS helps a supply chain run smoothly and make the tracking information as transparent as possible. Shippers can inform their customers of shipment changes (late or missed deliveries) through the TMS to keep a positive relationship between the shipper and the customer.
Business Growth
Companies that use a TMS have a competitive advantage against competition and see many opportunities to grow their business.
Using a TMS is a great resource to help manage your supply chain. PLS offers a TMS known as PLS Pro to help shippers effectively manage and monitor their shipments and supply chain. For more information about PLS Pro, please click here.
‍
‍