Food and beverage shipments require safe and consistent services to meet consumer demands; PLS makes finding food-safe dry or refrigerated capacity easy.
Food quality and extreme delivery deadlines are just some of the many challenges food & beverage retailers are facing. Fast and planned shipping is what can help strengthen your entire business mechanism. Essentially, perishable products require thorough supply chain planning that cannot survive any disruptions. With logistics playing such a large role in transporting temperature-sensitive shipments, PLS can provide you with consistent and workable solutions for your supply chain.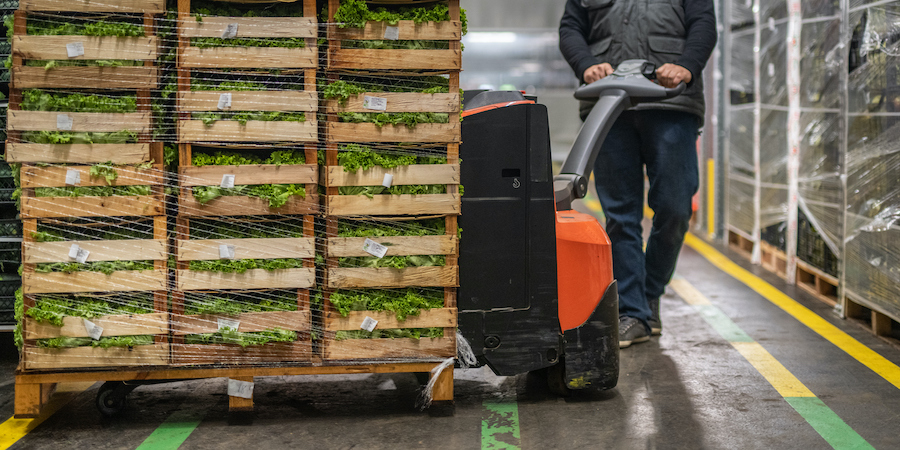 What services do we provide?
We understand that fast and convenient product delivery is critical to your business. With our dry van and refrigerated shipping carrier network and tracking capabilities, we can ensure on-time delivery and the right trailer temperature for your products.
Food grade dry van carriers
Proprietary TMS that integrates with your system through EDI
24/7 shipment tracking
Dedicated support team
No manual operations on your side
‍
With a large network of food-grade dry van shipping carriers and a team of logistics experts, we can ensure you will get the best out of our services:
Guaranteed capacity
We partner with reputable and experienced carriers with reefer trailers, which means you will always have the needed capacity to move your goods. Additionally, temperature regulation ensures the products are delivered in proper condition and on-time.
Optimization
Our dedicated team of experts can analyze your current supply chain strategy and figure out waste operations. Also, we provide consolidation and load optimization programs to match your company's individual requirements.
Technology
With our own proprietary TMS software, managing shipments has never been easier and faster. Moreover, our technology easily integrates with your systems through EDI, allowing you to get automatic updates on your load status. We eliminate tedious manual operations and enhance product flow.
Cost Savings
Our advanced transportation solutions, technology, and dedicated support team all aim to reduce your transportation costs and increase efficiency. On average, shippers report from 10 to 30 percent cost savings after using our services.
Dedicated team
For your convenience, we assign a custom team of experts to manage your freight. With our skilled and talented people, you get 24/7 customer service and support, and regular streamlined shipment tracking with our team.
Let us help deliver food and beverages straight to your customer's table with our advanced transportation solutions, carrier network, tracking capabilities and decades of experience in shipping food and beverage products. You can rely on PLS every time.