All interstate commercial trucks must install and update electronic logging devices (ELDs) by November 30, 2017. An ELD allows truck drivers and commercial carriers to efficiently record and track their hours of service.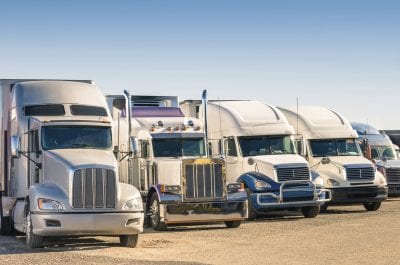 ELDs are a welcomed gain for safety and efficiency in the transportation industry. Fleets and drivers have the opportunity to maximize drive times and reduce manual paperwork. Shippers will see advantages, too; ELDs can increase shippers revenue and provide ways to streamline transportation processes.
The FMCSA's mandate will affect more than 3.5 million truck drivers and was created to optimize driver performance, reduce carrier's fuel costs, eliminate downtime and create safer roads.
ELDs will save each truck driver about 20 hours of time, according to the FMCSA, previously used to fill out paper driver logs.
ELDs will reduce fuel costs by observing truck idle times. Companies can encourage drivers to boost fuel efficiency with incentives.
ELDs will decrease vehicle downtime by 15% and improve vehicle utilization by 13%.
Drivers using ELDs have a lower total crash rate and preventable crash rate compared to fleets without ELD technology.
Shippers realize the advantages of working with carriers/drivers who use ELDs.
Once ELDs are set up, there is more visibility of fleets and drivers. An ELD automatically records drive time, monitors when the truck is in motion, records duty status, miles driven, and location information. It's easy to tell when a driver is moving or waiting, and how many hours are left on a particular route. This real-time visibility helps shippers and carriers schedule accurate pick up times and sufficient dock door labor.
As a shipper, you have to be mindful of the driver's time, especially while capacity is tight and carriers choose to work with those on their preferred shipper list. With ELDs, it's easy to track the time a shipper clocked into a shipper's facility and how long they were there. If the driver is stuck at a location for a prolonged amount of time, it could hurt the shipper's status.
ELDs allow shippers to proactively improve driver efficiency by being flexible with pickup and delivery times, having labor ready to unload or load freight, and by being a driver-friendly facility. This improves their ability to secure capacity on a regular basis and helps keep shipping costs low from fewer upcharges and accessorial fees.
ELDs are powerful tools that will help reduce truck driver fatigue, decrease downtime and improve highway safety. With paper logs, there wasn't this kind of real-time driver visibility. As more carriers implement ELDs in their fleets, the benefits for shippers will grow.
Related PLS Logistics Posts:
Contact a Truckload Specialist
Facebook
‍Twitter
‍Share
‍