There are two wide-known transportation modes in freight shipping: full truckload and less than truckload. Usually, shippers have to choose between these two options to move their freight. However, there is a less known transportation method – volume LTL freight shipping. And it can actually become a cost-effective and practical solution for your shipments.
What is Volume Freight?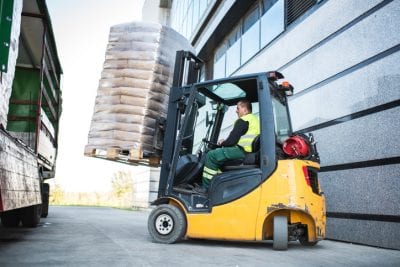 Volume freight is the shipment that exceeds standard sizes and dimensions of less than truckload but is not enough to fill an entire truck trailer. Volume shipments are more than 6 pallets or 5,000 lbs of goods (12 linear feet), but less than 30 pallets or a truckload (53 linear feet). When shipping volume LTL, shippers and 3PL's can move a larger amount of freight and still get flexible rates, paying only for the used space. Additionally,  in volume freight, you pay a spot price that is not connected to freight classification like in regular less than truckload shipping.
What are the benefits of volume LTL?
Cost savings
Volume shipments can drive substantial cost savings to your business since they are generally priced lower than full truckloads. Even more, the price you pay for the used space is defined and given to you upfront, so you will not be surprised by additional fees upon the delivery.
Transit times
Usually, volume shipments are transferred faster than regular LTL loads. Unlike LTL, volume freight is going from dock to dock, and carriers do not unload it at every terminal. Additionally, this means a lower risk of freight damage because of less handling.
Flexibility
For some companies, volume freight can become a win-win solution due to its flexibility. You can avoid the common pitfalls of LTL, like long transit times, frequent handling, and density-based pricing. At the same time, you have visibility into the transportation process and pay lower than for a full truckload shipment and bypass the long negotiation process that often lies behind many FTL freight arrangements.
Ultimately, volume LTL can be a balanced option between LTL and FTL that will fit shippers with high freight volumes. Also, these shipments are easier to arrange and track, apart from other benefits
Get Volume LTL Freight Quote with PLS!
‍