Today, brand image plays a noble role in a company's presence. So, it is crucial for companies to move from the traditional corporate model to a sustainability-focused business model. As companies aim to be more customer-oriented, there is a need to respond to your audience's wants and needs. Customers become more interested not only in your product, but in your company's philosophy, values, and concerns. It is essential for companies to help the surrounding environment and put in an effort to help combat the world's global issues in any way that they can. One of the industries main concerns is green logistics – a trend that became extremely widespread in recent time.
What is green logistics?
Green logistics includes a company's effort of lowering emissions, implementing more sustainable operations processes and reducing environmental pollution. Also, there is a variety of solutions that companies can apply to be greener, from simple to very advanced, progressive actions. The environmental issues in the world are only getting worse. So, it is now more important than ever for companies to get involved.
How green logistics can reduce your supply chain costs?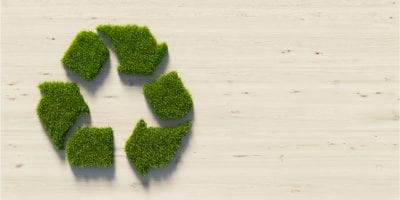 An eco-friendly strategy can allow a company to remain focused on bringing in profit while helping the environment. A sustainability approach can help companies have better brand representation and fewer expenses. Integrating current processes and strategies to be more "green" and environmentally friendly can help companies increase efficiency and possibly decrease costs. A great example of how companies can join green initiatives is our partnership with SmartWay Transport program.
Pool distribution
Pool distribution helps reduce the wasted use of trucks and helps save costs. Pooling means consolidation of shipments from a single shipper that is collected altogether and then dropped off at one point (normally at the shipper's distribution center). Benefits of using such an approach are evident. Gathering shipments with the same route let you save costs on fuel. Additionally, it can help reduce human labor expenses, and efficiently use truck capacity.
Optimize packaging materials
One of the best ways to make shipments more "eco-friendly" is picking recyclable packaging materials. However, the point is not only in the package itself but in the way you use it. Optimizing the way shipments are packed is a great consideration not only for the environment but for a company's budget as well.
Implementing energy management systems
An energy management system is a set of tools for tracking, control, and optimization of the generation and use of energy. Such solutions work best for warehouses and can significantly reduce the expenses on transmission systems performance.
Efficient use of warehouse spaces
People often associate pollution and inefficient use of resources with trucks, but things such as warehouse space management play an influential role in environmental awareness as well. The point of optimizing warehouses is using less capacity, packaging materials, and maintenance resources for the same amount of assets. The benefits of optimizing warehouses help companies save costs on electricity, create more space for new items, and have better management.
Whether you are taking small steps forward a greener policy or planning major changes, green logistics is a successful decision. Green logistics work to improve your brand ideology and eliminate waste from your companies supply chain.
‍