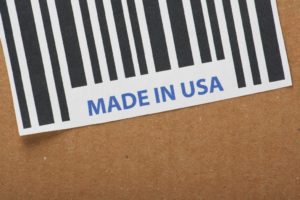 Companies are strategically moving manufacturing facilities, examining labor costs and time to market, plus looking for accessibility to existing or developing markets and sources of innovation. Some companies are moving facilities offshore or nearshore, while many others are bringing production back to the US. According to a study from Boston Consulting, 54% of US manufacturers with more than $1 billion in revenue are considering reshoring some or all of their manufacturing.
What is Reshoring?
Reshoring refers to reestablishing manufacturing operations in the US, after previously being located offshore. Since offshoring presents manufacturers with challenges like rising labor costs, long and costly transportation routes, delivery issues, language barriers, fluctuating demand, and inconsistent product quality, companies are bringing manufacturing facilities back to American ground.
In 2014, 60,000 manufacturing jobs were added in the US as a result of reshoring or through direct foreign investment, according to the Reshoring Initiative, a non-profit founded in 2010.
What is Nearshoring?
Nearshoring refers to companies moving manufacturing processes to a nearby country. Mexico is a popular location for manufacturing companies that are looking to be close to its customers in the US. Nearshoring will continue to grow in Mexico because of low labor costs, technical abilities and vicinity to the US.
But, companies setting up facilities in Mexico doesn't help the US manufacturing market. America is seeing some growth because companies are weighing in factors like total costs and supply chain risks in their decision. Businesses can't succeed without a productive and well-run supply chain, so analyzing influences like transportation rates, labor, government, economy, and risk could be the key differentiator in determining where a manufacturing plant is based.
What Industries Will Benefit from Reshoring & Why?
Industrial and chemical industries that benefit from inexpensive natural gas will reshore. Chemical manufacturers require little labor for adequate output, so having manufacturing on US soil makes the most sense. Products with inconsistent demand, like fashion and technology, will also benefit from reshoring, since the value and weight of the product don't warrant costly air freight. In 2014, apparel companies saw a 12% rise in American production.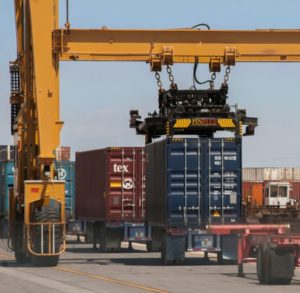 Some retailers, like Wal-Mart, are influencing the manufacturing sector by pledging to purchase $250 billion in US-made products by 2023. As a result, plastics, motors, and apparel products are rebuilding and growing to manufacture in the US. A marketplace for "Made in America" products is critical to empowering and end-to-end US-based supply chain.
Major Companies Reshoring
GE has moved the production of appliances from China to Kentucky and has created more than 4,000 jobs since 2008.
Caterpillar now manufactures its vocational trucks in a 1.1 million square foot factory in Texas.
Apple announced plans to manufacture one of its Mac lines exclusively in the USA. The plant is in Arizona and created more than 2,000 jobs.
Intel opened a $5 billion chip manufacturing facility in Arizona.
Brooks Brothers bought a manufacturing plant in Massachusetts and has moved 70% of its production there.
Supply Chains Take on Reshoring
Companies are reevaluating offshore manufacturing, and discover the increased labor costs and high oil and transportation prices make it less attractive.
The market is constantly changing; customers are demanding higher quality products, faster. Moving manufacturing close to the marketplace is a practical, cost-effective supply chain strategy. To find the best manufacturing location, a company has to assess disruption, customer and supplier proximity, supply availability, technology, and other competitive factors. A company needs a supply chain solution that optimizes the flow of goods.
By producing goods and supplies closer to the customer, manufacturers eliminate the long supply chain that offshoring requires. Reshoring helps a company's supply chain remove intellectual property risks, optimize freight movement, and create flexible inventory schedules based on demand. Reshoring is a supply chain strategy based on economic forces. Companies see advantages in US manufacturing because it provides a leaner, shorter supply chain and more transportation options.
Shipping Solutions for Manufacturers
No single decision on manufacturing is right for every company, however, the steadfast rule remains: vicinity to existing and emerging markets and overall cost of production are the primary reasons to open or move a manufacturing plant. As companies move locations, it can be challenging to recognize good transportation rates and how to reduce transportation costs.
Manufacturers rely on the efficient flow of inbound and outbound goods. Without determining the best transportation modes, lanes and controls, a manufacturer lacks visibility. By implementing a TMS, a manufacturer can optimize processes with real-time visibility, determine the best carrier and rates, eliminate manual paperwork, and reduce supply chain risks. This kind of optimization creates related benefits, such as centralized supplier, inventory and retailer management.
Learn more about 3PLs transportation management technology here.
Request Freight Assessment
https://www.forbes.com/sites/billconerly/2014/09/02/reshoring-or-offshoring-u-s-manufacturing-forecast-2015-2016/2/#43d87e2f2f31
"Are Manufacturers Ready to Reshore? The Answer is Yes… and No." Vicki Speed, Inbound Logistics, January 2016
https://onlinelibrary.wiley.com/doi/10.1111/jscm.12012/pdf
https://www.manufacturing.net/article/2014/04/reshoring-and-revitalizing-american-supply-chain-network
https://www.usatoday.com/story/money/business/2013/07/04/some-apparel-manufacturing-returns-to-us/2454075/
‍