Many industries rely on a smooth supply chain performance, especially those operations located in remote locations like the oil and gas sector and mining industry. Shipping to and from remote locations is costly and challenging. This transportation demands strict control, planning, and analysis. Oil and gas industries also suffer from excess exploration costs and fluctuating freight transportation costs, which impacts the product price and puts pressure on logistics management. Here, we explore the biggest shipping challenges and identify the best supply chain practices for businesses in remote locations, specifically the oil and gas (O&G) industry.
Fact: The value of U.S. petroleum refineries shipments increased from $118.2 billion in 1998 to $794 billion in 2011. – The Statistics Portal.
Increasing competition and margin pressure in the O&G industry drives focus on transportation and its basic issues:
1) Shipping Equipment
The equipment's size and weight make it difficult to move to, around and from remote areas. It cannot be delivered to some addresses – only to a GPS coordinate set. Even a small disruption in equipment delivery can result in significant monetary loss.
2) Challenging Infrastructure
Most highways in remote locations are unpaved with steep grades. Shipments should be packed and harnessed properly to ensure safe hauling to final destinations.
3) Safety Rules
Bad roads, isolated locations and limited or unavailable mobile communication make shipping to remote sites even more challenging. Safety standards limit the number of qualified carriers, and companies in these locations oblige experienced and skilled drivers to take the routes.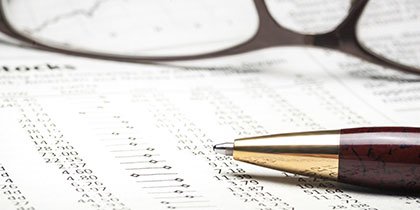 A company in a remote location can obtain better visibility and control of shipping with reliable vendors and partners, better transportation options, careful planning, and software implementation.
Trustworthy carriers. Unique and complex transportation requirements in the O&G industry make it hard for companies to manage freight unless they work with a reliable logistics provider or carrier(s). Carriers need GPS systems to provide drivers with exact locations. Plus, carriers must provide drivers with phones to ensure constant communication and freight tracking. O&G companies must rely on a carrier's expertise and safety standards when it comes to specialized, bulky freight or time-sensitive delivery.
Multimodal transportation. O&G suppliers' shouldn't avoid available intermodal transportation options. Combining truck with railroad, barge or air transport may seem like a complicated task, but with proper coordination, intermodal shipping will lead to substantial cost and time savings.  Multimodal transportation gives the ability to switch modes according to capacity constraints and demand. In some cases, water and air transport could be the only options to deliver freight.
"In Alaska, cargo such as building supplies, produce, and food products that would be trucked in other locations often requires air or barge transport—which, because of the weather, is an option only part of the year in some areas." – Inbound Logistics, April 2015
Planning for optimization. Simply moving freight from point A to point B without any analysis and planning results in high transportation costs. Industries located in remote places have to plan ahead, coordinate and consolidate shipments to meet challenging logistics conditions and avoid additional costs. Planning helps a company's ERP integrate with a logistics provider's TMS and allows more optimal routes.
Visibility with TMS. Supply chain management is impossible without real-time visibility of shipments: owners, suppliers and 3PL providers should all know where each shipment is located, its condition and when it's arriving. TMS organizes inbound and outbound shipment management aggregates all initial data and makes the decision-making process easier and more effective.
Acquiring the expertise of a third-party logistics provider ensures dependable partnership with pre-qualified carriers, multimodal transportation options, scheduling and real-time visibility with a TMS. A skilled 3PL provider brings other advantages to O&G companies:
Flexibility to respond during spikes in demand and capacity
Availability to ship equipment of any size, weight, and density
Cost savings with lower rates and backhaul options
Concentrate on business development rather than freight management
Learn more about Oil and Gas shipping services!
Download:
PLS Logistics Whitepaper: Freight Transportation in The Oil and Gas Industry
PLS Logistics eBook: Logistics Management For Mining Companies
‍