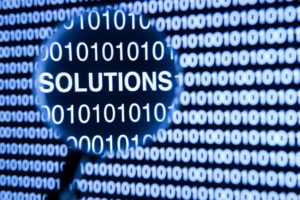 Supply chains are increasingly complex, and companies who leverage technology find competitive rates, enhanced operations, greater flexibility, and cost reductions.
Logistics providers continue to work in order to provide added value to their client's supply chain processes. Successful 3PL relationships include committed and ongoing value through technology – with the use of historical and real-time reports to make data-driven decisions that enable lasting results.
How To Use TMS To Boost Efficiency?
The industry demands innovation and technology and requires cost-efficiency at the same time, and 3PLs are answering with cloud computing. Technology improvements are motivating demand for improving shippers' transportation strategy. A TMS provides service gains, like on-time pickup and delivery and disruption notifications.
According to the 2016 results of Capgemini's State of Logistics Outsourcing report, cloud technology is helping 3PLs and shippers reduce transportation costs, improve visibility, manage inventory and achieve regulatory compliance.
IT capabilities must be well-aligned between organizations. 93% of the 2016 Capgemini respondents agreed that IT capabilities are a necessary element of 3PL expertise and 59% agree that they were satisfied with 3PL IT capabilities.
"TMS users can expect robust execution, end-to-end visibility, dock door scheduling, yard management, inventory replenishment, and inventory strategies," notes Rick Jordan of ICG Commerce.
Visibility
60% said they are using technology to increase visibility within orders, shipments and inventory.
Scheduling
48% are using the technology for scheduling within transportation management.
Planning
40% are using the technology for planning within transportation management.
3PLs are monitoring the marketplace and utilizing technology to choose the most profitable and efficient shipping lanes. Technology permits continuous route optimization along with dynamic incentivized scheduling, digital confirmations, and consolidated billing.
3PLs thinking about the future of the supply chain given disruptive innovations like drones, driverless vehicles, and smart cities are the ones that will remain key players in the industry.
Transportation management systems support a shipper's pursuit of lower rates. The industry keeps focussing on innovation. Without a TMS, shippers might find it nearly impossible to consolidate transportation rates, performance and volumes across lanes. A TMS makes it possible to track data in one online portal. A TMS automates and consolidates freight invoices, so shippers don't leave money on the table. 93% of shippers report their relationships with 3PLs have generally been successful.
Related PLS Logistics blogs:
FacebookTwitterShare
‍