The oil and gas sector is one of those industries where partners need to gain extreme credibility to maintain sustainable working relationships. Energy supply chains are complex and look like knotted webs instead of a linear chain. There are multiple processes involved, remote sites, safety regulations and hazardous materials that all demand precise management and control.
Most of the oil and gas companies tend to work with the same narrow circle of carriers for years. However, the industry is expanding with more and more new drilling and mining locations appearing throughout the country. Considering the monstrous size of the energy sector, a single shipping operation may involve around a hundred trucks and combinations with other transportation modes.
Another major challenge in transporting energy assets is the demand for specialized vehicles. Moving rigs and drill pipes of extremely large sizes and shapes requires a wide network of reliable flatbed carriers. While there' s the never-ending tight capacity on the truck market, the flatbed capacity can be even tighter.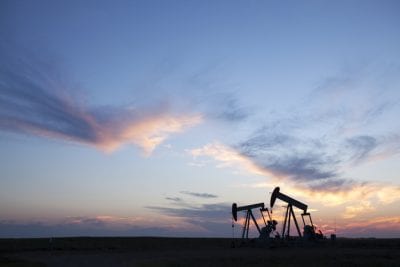 Many oil and gas companies are afraid to outsource their freight management and expand their carrier network due to the complexity of building trusted relationships. However, stretching your carrier base can significantly benefit your business.
First of all, you'll never be short of capacity. Oil and gas cannot survive delays and disruptions, so random rejection can cause a lot of stress and money loss. It's always better to play it safe and have few alternatives available to you.
Switching to using a logistics company can also help increase your efficiency if your old carrier relationship lacks trust or suffer from disruptions.
And finally, constantly communicating with an enormous number of carriers on your own can be time-consuming and very stressful. Partnering with a reliable third-party logistics provider can help in that case. A good 3PL will not only manage your freight but will also take the hassle of communication and tracking by providing freight brokerage and track & trace services.
Here at PLS Logistics Services, we have more than 25 years of experience in serving mining and industrial companies. If you need expert consulting on your oil and gas supply chain and transportation, contact us now with any questions you have!
Learn more about Oil and Gas shipping services!
‍