Despite the 2014 oil and gas price drop crisis and the rush around alternative fuel sources, the future of the oil and gas industry remains bright and has a steady pace of growth and increasing demand. More than four billion metric tons of oil and produced every day worldwide, with oilfield companies still generating the biggest revenues. Experts estimate that by 2030, the world population will reach 8.5 billion. This means humanity will need a convenient, reliable and safe source of supplying our everyday life with energy.
What is the future of the oil and gas industry?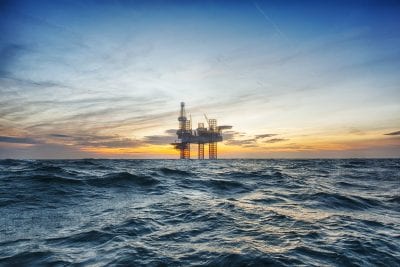 Midstream transportation plays a crucial role in oil and gas distribution and storage, and, therefore, in the industry's future. There are many challenges that the midstream sector needs to resolve. Environmental impact, streamlined transportation, and technology investments are the key concerns for the oil and gas transportation industry. The high demand for oil and gas supplies puts companies under the pressure of staying up-to-date with the latest trends and constantly enhancing their technology. To understand where the entire industry is going, let's take a look at the key trends in the future of the oil and gas industry:
Automation
Essentially, there's no progress without innovation, regardless of the industry. Midstream transport is the bridge between oil production and distribution, therefore, the efficiency of fuel transportation defines the supply chain flow. Transparency and speed are crucial for a robust transportation strategy, and that's why midstream companies need to implement automation. It lets companies increase productivity, gain more visibility into operations, store data efficiently and streamline processes. Investing in reliable and powerful software will become a top-priority for oilfield companies.
More collaboration
Oil and gas sector shifts to being more cross-industrial and collaborative. This means that flexibility will enter employment, business model, and partnerships with other businesses. Companies will drift away from rigid employees' departments to outsourcing and project hiring. In the nearest future, hiring a niche specialist for a certain project will bring more value than an in-house team handling all the processes. The oil and gas will become more flexible and collaborative in terms of working with other companies, too. Better communication and cross-industry projects are gaining more and more use, and this trend will remain growing.
Embracing the growth of renewable options
Let's face it… no matter how much talk there is around alternative energy sources, fossil fuel won't be fully replaced within the next 100 years, if not more. Many oilfield companies see these innovations as a threat, however, a much more efficient and mature way of dealing with it if embracing the fact that the process of switching to renewable energy sources has already started. For now, fuel is not going anywhere. That means oil and gas companies should focus on how to increase their global presence, strengthen safety, reduce environmental output and integrate into the new order.
Oil and Gas Transportation with PLS
PLS is one of the country's leading industrial-focused 3PL providers. We can handle your oil and gas supply chain with our dedicated team, skilled carriers and committed capacity. Learn more about our Oil and Gas Shipping services!
‍