What is refrigerated freight transportation?
Refrigerated freight is a transportation method used when the cargo being shipped must be controlled by a defined temperature. Produce is one of the many products transported by a refrigerated trailer. Refrigerated, or reefer, transport should account for a trailer's operating characteristics, the load temperature and the transit temperature of the product.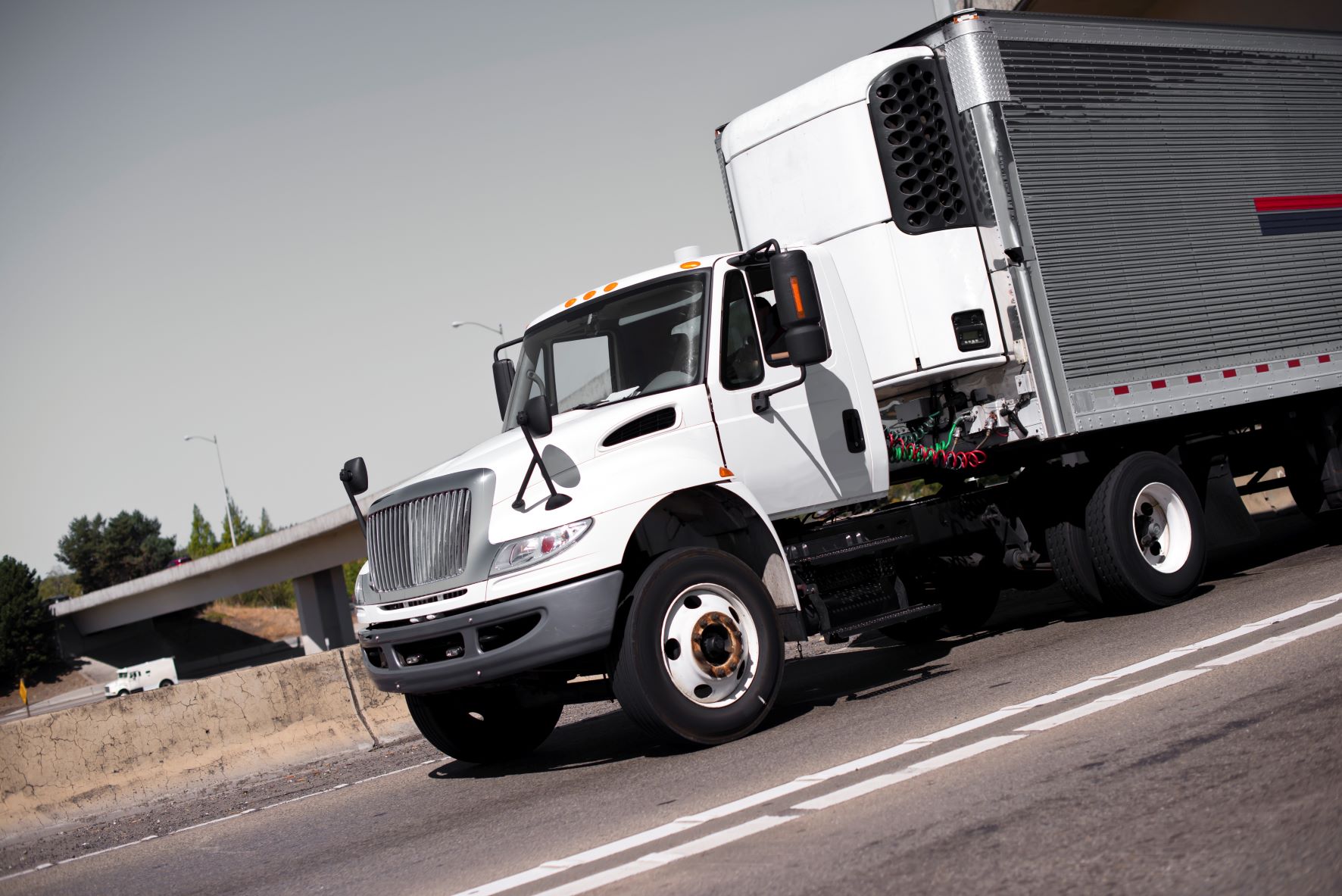 Perishable foods are challenging to ship for several reasons; container equipment availability, dock scheduling, visibility, and timeliness are just a few of the critical factors involved. The two biggest concerns when shipping produce is timeliness of delivery and regulated temperature. Since produce quality quickly depreciates, the trailer must remain at a predetermined temperature and deliveries must be made on time. If the transportation is delayed or the temperature does not remain within the desired setting, then the cargo is compromised.
How to ship produce?
Shipping produce doesn't always require refrigerated equipment and cold temperatures. Trucks transporting perishables from warm climates to or through areas with freezing outdoor temperatures might need to warm the trailer to avoid the produce freezing or chilling. Sensitive fruits and vegetables, such as apricots, avocados, eggplants, cucumbers, peaches, and tomatoes must be handled with care and stored based on specific requirements. Most incidents involving produce occur because the shipment wasn't delivered in a timely fashion, or because the temperature wasn't controlled or maintained properly. For example, a banana will be damaged by a chill in just a few hours.
To safely ship produce, shippers must find a qualified refrigerated carrier. A reputable carrier can keep the integrity of the product through the shipping process. Shippers need a dependable carrier who can offer real-time notifications regarding temperature and location and detailed reports. Reports on crucial information like the arrival and departure times of products and dock schedules help shippers remain knowledgeable about their product. A TMS can help find data and pull reports that support shippers; a TMS monitors costs based on a lane, mode, and load, tracks and traces shipments. These reports reduce costs, increase efficiencies and optimize core business functions.
There is no room for error when shipping produce. Safety must be taken seriously to preserve the quality of the shipment. If you are interested in learning the recommended transport conditions, from temperature to humidity to the highest freezing point, read the USDA's document, "Protecting Perishable Goods."
PLS pre-qualifies refrigerated shipping carriers and uses a simple, but powerful web-based transportation management system to optimize shipper-carrier relationships, monitor KPIs and track shipments. Our network of carriers spans across North America and our experts can help match you with the right carrier for your specific needs.
Download PLS Logistics ebook "Are You Using Expedited Shipping the Right Way?"
Did You Know
In America, California harvests a majority of fruits and vegetables. The western state is responsible for the production of more than 90 percent of the broccoli grown, 99 percent of US-consumed artichokes, 97 percent of kiwis, 97 percent of plums and 95 percent of celery, among many others. It's important to maintain a proper reefer temperature for vegetables and fruits.
What to Read Next:
‍