The global economy and the entire modern world heavily relies on freight shipping on a daily basis. Everything we eat, wear, use, and work with gets to us through cargo shipping services. A spike in e-commerce growth demands efficient and reliable freight shipping, and it is important to choose a freight shipping company that matches your needs.
Why working with a good freight shipping company is important?
Companies all over the world need their products and supplies moved every single day. Just in the U.S. alone, there are almost 6 trillion ton-miles of freight moved annually. There are various options for how businesses manage their transportation. Some of them have in-built logistics departments and run transportation on their own. However, this can be costly, complicated, and lack efficiency. That's why more and more companies outsource their logistics operations or even their entire supply chain to freight shipping companies.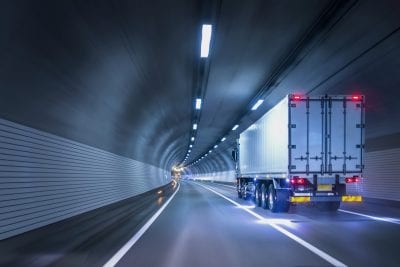 Once you've decided to use professional services for your business transportation needs, the next step is to choose a freight shipping company. Obviously, you want the provider to be experienced, skilled, and match your needs at a fair price. The shipping provider plays a large role in your supply chain, so before setting a partnership with any company, try to research the market and consider a few important traits.
How to choose a freight shipping company?
Industry Experience
Transportation and logistics are complicated industries, saturated with severe competition. If a company has survived on the market and established itself, there is a good chance they are trustworthy and reliable. Pay attention to how many years of experience a logistics provider has. Additionally, look at their expertise field and specialization. The company's specialty could be what you've been searching for!
Freight Services
Essentially, services are what you will need from the freight shipping company in the first place. Clearly define which services you are looking for. Once you've determined your needs, look at the shipping providers with expertise in a certain field and service. What companies do they work with? How exactly can they help you? How do they distinguish themselves from competitors? Keep in mind all of these questions during your research.
Carrier Network
It doesn't matter if you ship cross-country or globally, you want skilled carriers and access to capacity. A wide network of reputable carriers is definitely a 'must-have' in a good freight shipping company. Depending on the provider's primary field, the ratio of carriers can vary. If you ship oversized loads, you would probably benefit from a broad network of flatbed carriers.
Customer Service
Ultimately, when you've decided with a few viable options, it's time to do the final check: customer service. A good company cares about prospects and customers and will help you with your questions. In order to define whether the chosen provider will deliver you a positive customer experience, look at its communication. Whether you're asking for a freight quote or general consultancy, the reliable shipping company will help you and respond on-time.
Bottom Line
To sum it up, choosing a freight shipping company is an important decision. Therefore, you need to do decent research before making a final choice. Knowing exactly what you need and following the above tips will help you pick a reliable logistics partner.
Freight Shipping with PLS
PLS Logistics Services is one of the country's leading logistics management services providers. We provide outsourced logistics solutions as well as freight brokerage services. PLS' transportation network has more than 150,000 trucks represented by 45,000 active carrier partners.
Contact us now with any questions you have!
‍