Every company works to analyze its supply chain costs and eliminate unnecessary costs and processes. Regardless of how complex your supply chain is, every part of it matters, however, not every part of the supply chain is assessed equally. Inbound shipments are often overlooked by companies, although they can account for a substantial amount of transportation costs. In fact, for some companies, inbound shipment costs can reach 40 percent from the entire transportation budget. That's why it's important to know some useful practices for inbound freight management.
Management practices for inbound freight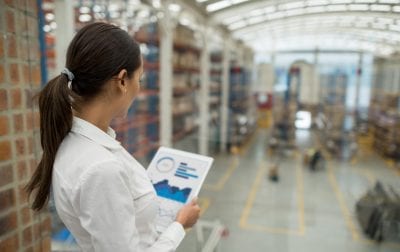 Inbound freight is cargo that comes from your suppliers and vendors. Therefore, it can be complicated and challenging to control inbound shipments and simultaneously balance relationships with your suppliers. Having robust inbound freight management can significantly reduce your transportation costs and provide better visibility into the shipping process.
Analyze your current strategy
Before trying any new strategies or making any changes, look at your current approach. Here are some key things to pay attention to:
Vendor compliance
Control of inventory
Visibility and tracking
Relationships with the supplier
Inbound freight costs
Try to honestly answer whether your vendors meet the compliance program, what level of supply chain visibility you have, and how much control you have over the movement of inventory. Essentially, relationships with your vendors matter even more. If you have poor communication, most likely you're losing many benefits of a collaborative partnership.
Inbound freight management is a wide term. You can start with minor changes like checking on-time deliveries to a complete strategy shift and reload. Depending on the current state of things, you will need more or less effort to make the best out of your inbound shipments.
Inventory is the key to successful inbound management
One of the core factors of a good inbound strategy is the ability to properly control and manage your inventory. Increasing administration over the transit of your product and its quantity will help benefit your supply chain in the long run.
Visibility
One of the crucial factors of successful inbound management is high visibility into the supply chain. Thanks to technology, companies can track their shipments through a transportation management system. Additionally, TMS lets you manage shipments and collect valuable data for strategic planning and defining inefficiencies.
Final thoughts
Proper inbound freight management can bring value to your supply chain and cut transportation costs. The key to a successful inbound strategy is to make it among your top supply chain priorities. A reevaluation of your current strategy will help outline working solutions for the future.
Learn more about our Inbound Freight Management services!
‍