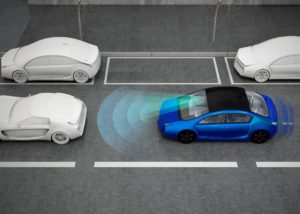 The trucking industry has a reputation for being low-margin, highly fragmented and cyclical. Many tech companies have an interest in shaking up and rethinking the industry.
Uber has publicly introduced self-driving cars, but almost none of those driven miles are entirely autonomous. Uber's self-driving cars are picking up passengers in Pittsburgh, PA.
Uber Technologies, Inc. acquired self-driving truck startup, Otto, for $680 million. Uber-Otto is aiming to establish itself as a freight hauler and a tech partner in the logistics industry.
Otto's autonomous technology allows trucks to drive themselves on roads, but keeps two copilots on board since handling the open highways is a challenge. A trailer full of Budweiser beer drove itself 120 miles down Colorado's I-25 in October 2016, with no one behind the wheel. Uber-Otto teamed up with Anheuser-Busch InBev for the delivery, which is the first time an autonomous truck made a commercial shipment.
Industry observers don't expect immediate buy-in to Uberization in trucking. Stifel analyst John Larkin said, "Shippers are simply not going to turn over a $250,000 load to a company that has the technology, but little knowledge or experience in the highly nuanced world of freight transportation." The Department of Transportation generated a 112-page document to confirm that those working on self-driving tech prioritize safety and share valid, non-proprietary data.
Ultimately, Uber wants to change the competitive logistics landscape and Otto truck technology plans to partner with the industry. Uber and Otto are working to build a freight network that will connect shippers and carriers, similar to Uber's model of matching passengers and drivers.
Other companies are developing technology, too. Ford said it would have a fully autonomous vehicle in service by 2021. Tesla announced plans for an electric semi-truck. Uber has a 300-million-dollar partnership with Volvo to assist each other in developing self-driving technology.
Morgan Stanley research anticipates that advanced transportation technology, including autonomous driving systems, platooning and electrification of trucking will offer carriers up to a 75% reduction in costs.
Uber has launched another project, Uber Elevate, to bring flying cars to commuters by 2026. The VTOL aircraft would be able to travel at 150 mph for up to 100 miles and carry multiple passengers, including a pilot.
‍