Amazon Innovation: Grocery Stores.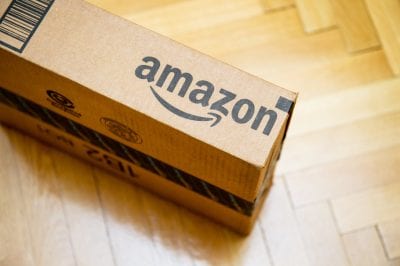 Amazon's first big venture into brick-and-mortal is revolutionary: a grocery store with no cashiers or checkout lines. In the new store, shoppers will scan their Amazon Go app, and the technology will keep track of what you are picking up and add them to your virtual shopping cart.
Elaine Chao to Lead Department of Transportation. President-elect Trump has chosen Chao, who has had experience in the White House under President George W. Bush, for Secretary of Transportation. Chao said that given the nation's need to improve infrastructure, it's important to find ways to expedite the process of making repairs and building new constructions and decreasing regulatory burdens.
Post-Election Hope for Alaska Mines, Toll Supporters and Consumer Confidence. Miners expect the EPA to announce in Q1 that it will let the application process for a copper and gold mine in Alaska to proceed. The EPA has been blocking the mine project for nearly 3 years. (Source)
If President-elect Trump taps private investors to build infrastructure projects over the next 10 years is adopted by Congress, new tolling facilities are likely to take off along busy freight corridors, tolling proponents and several transportation groups said in an interview with Transport Topics. (Read: Will Trump Secure Infrastructure Spend?)
Since the election, consumer confidence jumped to the highest level since 2004. The final index of sentiment for the year rose to 98.2 from 93.8. (Source)
Will Driver Pay Increase Next Year? Driver pay grew at its lowest levels in 7 years as fleets continue to battle soft demand. On a YOY percentage basis, pay increased on average 0.66% in Q3 for drivers with 3 years' experience. Transport Topics reports that 2 major truckload carriers have announced raises effective January 1, 2017.
Apps Benefiting Carriers, Dispatchers and Shippers. PLS released Live Track and Carrier Connect, mobile apps, in order to provide its network with real-time visibility, while improving productivity and profitability. Live Track, used by client-shippers, has status notifications, reporting capabilities, search and filter options. Carrier Connect allows drivers to share their location, receive dispatch information and upload photos of scale tickets, PODs and freight. Learn more here.
Related PLS s:
‍