Cranberry Township, PA – December 5, 2016
PLS Logistics Services (PLS), a leading provider of technology-enabled transportation management and freight brokerage services, announced today it has released two mobile applications: PLS Live Track and PLS Carrier Connect. Live Track is used by client-shippers and Carrier Connect is used by dispatchers and drivers.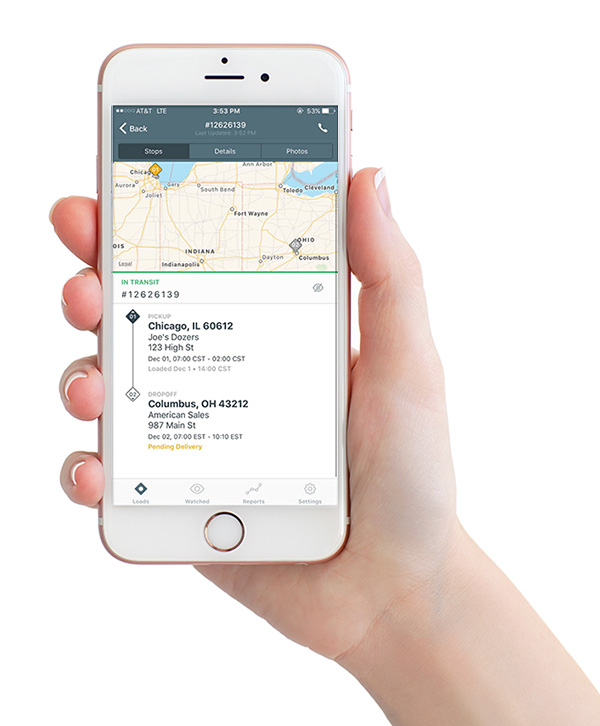 Live Track enhances the shipper experience with shipment status notifications, reporting capabilities, map-based tracking, search and filter options. Live Track enables shippers to view documents and photos captured by drivers using PLS Carrier Connect.
Carrier Connect allows drivers to instantly share their location, receive dispatch information, upload photos of scale tickets, PODs and freight. The app allows drivers to look for available shipments from the PLS network.
"Our new apps give carriers real-time network visibility and will significantly improve the productivity and profitability of our carrier partners. For our shipper partners, our new apps provide location services on all loads and real-time KPIs to enhance supply chain and shipment visibility," said Greg Burns, CEO and President of PLS Logistics Services. He continues, "We are excited by the accomplishments of the PLS technology and product management teams in driving innovative, intuitive solutions for our shipper and carrier partners."
The Live Track app is currently available to iPhone and iPad users in the Apple Store. The Carrier Connect app can be downloaded on Android devices in the Google Play Store. You can see a video demo of the Live Track and Carrier Connect apps on the PLS YouTube channel.
About PLS Logistics Services
PLS Logistics Services is a leading provider of logistics management, brokerage and technology services for shippers across all industries. PLS handles millions of loads annually across all major freight modes: flatbed, van, LTL, rail and barge, air and ocean. The PLS carrier network consists of over 61,000 trucking companies along with Class-1 railroads and major barge companies. PLS has been recognized as a top 25 freight brokerage firm. To learn more visit www.plslogistics.com.
Media Contact
Caitlin Orosz, Content Marketing Manager
724. 814. 5194, publicrelations@35.231.226.164
‍