It is hard to imagine our lives without fuel. Every day, we rely on the oil and gas industry to supply us with energy to keep multiple processes running. In order to provide us with necessary materials like oil and gas, companies must ensure they transport it in a convenient and reliable way. Choosing the right transportation mode and a robust strategy is crucial for efficient oil and gas shipping.
The role of transportation in the oil and gas industry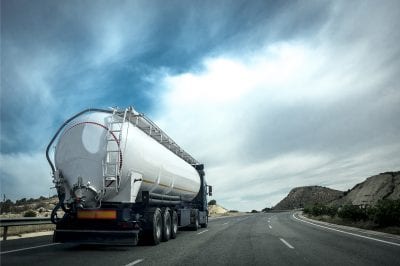 Transportation is an essential part of the oil and gas industry. However, due to the hazardous nature of transported products, it can be complicated. Crude oil, natural gas, and oversized drilling equipment all require special handling and increased safety regulations. Therefore, cargo security, delivery speed, and proper transportation equipment play a significant role in the oil and gas supply chain.
To ensure successful delivery, energy companies use various modes of oil transport. Sometimes, it can be challenging to choose the proper mode.
Here are some of the most popular ways of transporting crude oil and gas across the world:
Trucks
The easiest and most utilized form of transportation in the oil and gas industry is trucking. With on-the-road transportation, you can schedule shipments at any time and move them at any place. This advantage makes trucking way more beneficial than other transportation modes. Also, it moves smaller amounts of oil, meaning that the extent of damage in case of cracks or leaks is relatively small.
Additionally, there are various types of trucks that can perfectly suit the needs of the industry.
Flatbeds are open trailers that are commonly used for oil and gas equipment shipping because they let you move loads of any size and shape. Rigs, pipes, and drilling equipment are usually oversized and overweight, which makes it hard to move via any other transportation method except a specialized truck.
Hotshots are trailers connected to a pick-up truck that is made for moving small and urgent shipments. Whenever you need to quickly transport a piece of equipment to a remote site, hotshot is a perfect option.
Oil tankers are special cylindrical containers connected to trucks. Tankers are adjusted to moving liquids, and they are good for moving oil as well. Although you cannot ship a large volume of oil through the truck, the vehicle can take it to any destination you need.
Pipelines
This transportation method suggests that oil is gathered and then transported directly to the site or plant via a pipeline network. Despite pipeline shipping being a hot topic of discussions between industry experts, it is a fast and reliable way to distribute oil. New technology helps advance the safety of this mode, and pipelines have sensors for monitoring important indicators like temperature, pressure, etc.
Pipeline transportation has its disadvantages. Firstly, it limits areas and destinations you can ship to because the pipeline infrastructure is not developed enough. Additionally, pipelines move enormous amounts of oil, so when an accident happens, the damage is very serious and it's often hard to liquidate the consequences.
Ocean
Ships are a slow, inexpensive, reliable way to move extremely large volumes of fuel. Ocean transportation has one big advantage over other shipping methods, which is that you can transport materials globally. Despite longer transit, it is the most efficient mode for moving oil across the world. Essentially, ocean shipping is mostly used as a part of a large intermodal strategy.
Rail
Rail transport was a primary way to move oil for more than 150 years. Rail transportation makes oil containers less prone to damage compared to other shipping modes. This method doesn't have enough flexibility to move oil at any point. But, when combined with other modes, rail can be extremely beneficial for a fairly fast and cost-effective way to move oil long-distance.
Oil and gas transportation with PLS
Regardless of the shipping method you choose, it is essential to find a reliable transportation provider. At PLS, we have more than 27 years of experience and providing logistics services for oil and gas companies across North America. We can help you enhance your transportation strategy with our customized solutions, 45,000 carrier network, and a variety of modes.
Learn more about our oil and gas transport services!
‍