Third-party logistics providers already make a big impact on the transportation industry today. According to surveys, the amount of 3PLs users is growing and has reached 81 percent for domestic transportation in 2018. There is no surprise that fast and convenient shipping is a must for a company's success. Demands for delivery rates and customer service rise every day. Therefore, efficient transportation management and awareness of 3PL trends become crucial to stay in the game.
There is a boiling competition between 3PL providers to stay ahead of trends on the market and in the industry. As big players like Amazon set the shipping standards higher and higher, third-party logistics services must apply smart technologies and follow the trends to keep moving forward.
Here are the main 3PL trends that companies should focus on in order to enhance their service and capabilities:
Value-added services and transparency
One of the most influential and enduring trends in 3PLs' future is effective communication with clients. No business today survives only on a good product or technology — customer service is vital for building brand identity and obtaining loyal partners.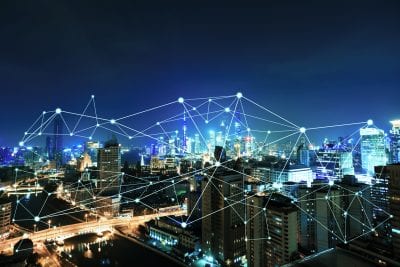 Unorganized and complicated transportation management is reasonably outdated, so transparency and value-added services will become more prevalent in the upcoming years. Free audits, forecasts, list of available services, and freight visibility will increase customers' confidence level, giving you a primary advantage over the competitors.
Analytics and automation
Year after year, it becomes more relevant and needed, and 3PLs need to invest in new technologies to keep an eye on insights and have more accountability and information for boosting sales. New technology helps bring more consistency to the supply chain, and automation is essential for operating the logistics process. The decrease of labor-intensive tasks and cut of manual work involvement causes faster and more efficient production. 3PLs should utilize technologies that will fill in the current gaps in the chain, from transportation management systems to self-driven vehicles.
Investing in last-mile delivery
We all have to confess that shipping giants like UPS and Amazon are setting the trends for the industry. At this point, they have already developed specialized services for quick and reliable delivery directly to the customer. Last-mile delivery is the final element of the shipping process that leaves a certain impression about the shipping provider in the customer's mind. Even if someone else failed, you are responsible for the consequences and customers' experience. Investing in better service and technology to improve the last step of shipping is vital.
There is no doubt that 3PLs are in demand, but this also means an increase in the competition. Technology continues to advance. This means companies integrate their shipping process and supply chains. Ultimately, new trends will come into focus throughout 2019 and into the future.
Learn more about our Outsourced Transportation Management services!
‍