The oil and gas industry is extremely volatile by nature. It is involved with many other industries and processes, and often must adjust to the dynamic environment. At the same time, upstream, midstream, and downstream oil and gas appear to be extremely complex and require a high level of management and responsibility to function properly. This puts oil companies under the pressure of high-quality maintenance and being flexible at the same time. Apart from traditional obstacles like fluctuating oil prices that cause spikes and drops of demand, there are a few other significant challenges.
Oil and gas industry challenges
Reducing costs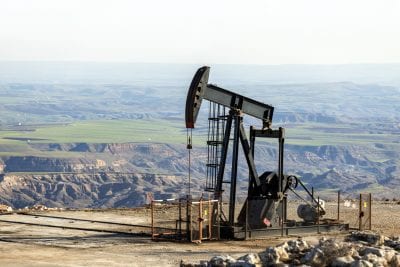 In oil and gas, reducing costs means optimizing processes as much as possible. It is an extremely complicated mission to reduce production costs and still maintain proper quality levels. Therefore, constantly monitoring operational processes and defining gaps is crucial to keep costs down.
Visibility into operations
With such a complex supply chain, it is a huge challenge for oil and gas companies to stay updated on everything happening within the business. Lack of transparency into operations and processes often results in disruptions and overspending. The key to overcoming this obstacle is investing in innovative software with rich functionality and integration capability. Real-time updates and data storage lets you see a wholesome picture and easily monitor every separate operation.
Improve communication with service parties
Obviously, oil and gas companies could hardly operate without any parties involved. From vendors and suppliers to logistics providers and customers, clear communication is a must at every stage. Outline a strategy and make sure to clearly communicate it to your partners. Emphasizing your company's updates and changing needs will help speed up processes and increase performance efficiency.
Oil and Gas Shipping with PLS
PLS is one of the country's leading industrial-focused 3PL providers. We can handle your oil and gas supply chain with our dedicated team, skilled carriers and committed capacity. Learn more about our Oil and Gas Shipping services!
‍