PLS Logistics Services Recognized as a Great Supply Chain Partner in Annual Poll
PLS IS NAMED ON SUPPLYCHAINBRAIN'S 2016 LIST OF 100 GREAT SUPPLY CHAIN PARTNERS
Cranberry Township, PA – July 1, 2016
PLS Logistics Services ("PLS"), a leading provider of technology-enabled transportation management and freight brokerage services, has been named to SupplyChainBrain's annual list of 100 Great Supply Chain Partners.
"Each year, our list of 100 Great Supply Chain Partners features a select group of companies whose customers recognize them for providing outstanding solutions and services," said Brad Berger, Publisher of SupplyChainBrain. This year, Berger continues, "we received literally hundreds of nominations from solutions providers in every aspect of supply chain management."
The list is compiled through an online poll, where the publication asks supply chain professionals to nominate vendors and service providers whose solutions have made an impact of their company's efficiency, customer service and overall supply chain performance.
Greg Burns, CEO and President of PLS Logistics Services, acknowledged the achievement by saying, "Our success wouldn't be possible without the support and feedback of our valued customers and carrier partners. We work hard to provide ongoing value to our customers through innovative transportation management, brokerage and technology solutions."
PLS will appear in the 2016 July/August issue of SupplyChainBrain magazine as a celebrated member of this year's 100 Greatest Supply Chain Partners.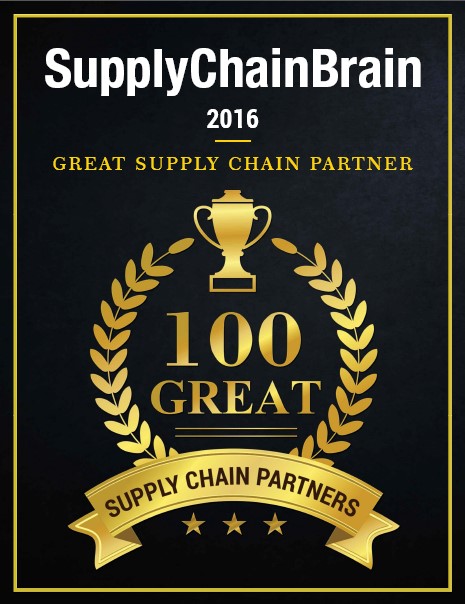 About PLS
PLS Logistics Services is a leading provider of logistics management, brokerage and technology services for shippers across all industries. PLS handles millions of loads annually across all major freight modes: flatbed, van, LTL, rail and barge, air and ocean. The PLS carrier network consists of over 45,000 trucking companies along with Class-1 railroads and major barge companies. To learn more visit www.plslogistics.com.
About SupplyChainBrain
SupplyChainBrain, the world's most comprehensive supply chain management information resource, is accessed year round through a wide range of ever evolving multi-media formats by hundreds of thousands of senior level industry executives. In addition to addressing the fundamental principles of supply-chain management, SupplyChainBrain identifies emerging trends, technologies and best practices, forward thinking ideas and cutting-edge solutions ~ and continues to write and report about these as they evolve and mature.
Media Contact:
Caitlin Kelly, Content Marketing Manager
publicrelations@35.231.226.164
‍