PLS Logistics Services Opens New Branch Office in Tampa.
New sales branch to bring 120 jobs to Tampa region over the next three years.
PLS Logistics Services ("PLS"), a leading provider of 3rd party logistics solutions and freight brokerage services, opened a satellite office in Tampa, Florida on January 2, 2014. The company opened this office to meet the needs of its expanding regional client base. The new office is located at 4631 Woodland Corporate Blvd., Suite 209 Tampa, FL 33614, and is expected to create 120 jobs in the greater Tampa area over the next three years.
"PLS is excited to announce the opening of our new Tampa sales office," says Bob Janeda, PLS' Vice President. "We will be able to better serve our growing client base in the greater Tampa area and also capitalize on the population of young, talented professionals this region provides."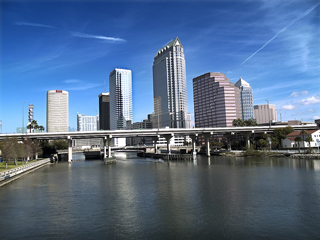 The majority of the jobs created by PLS in its' Tampa office will be entry level sales positions. These positions offer unlimited growth & earning potential and the vast majority of PLS' sales management team has been promoted from within. Interested candidates can apply immediately by visiting our career's page. Prior logistics industry is not required, as employees receive extensive training and support.
PLS is growing rapidly, and with the addition of the Tampa office, now has satellite offices in Jacksonville, Tampa, and Houston in addition to its' corporate headquarters in Cranberry Township, PA. Two more offices are planned to open in the first quarter of 2014 in Pittsburgh and Dallas.
‍