PLS Logistics Services Opens Branch Office in Dallas
New sales branch to bring 120 jobs to the Dallas region over the next three years
PLS Logistics Services ("PLS"), a leading provider of 3rd party logistics solutions and freight brokerage services, opened a satellite office in Dallas, Texas on March 3, 2014. The company opened this office to meet the needs of its expanding regional client base. The new office, which is a remodeled warehouse that features a 24-hour gym inside, is located in the Historic West End at 1701 N. Market Street, Suite 440 Dallas, TX 75202. PLS expects to create 120 jobs in the greater Dallas area over the next three years.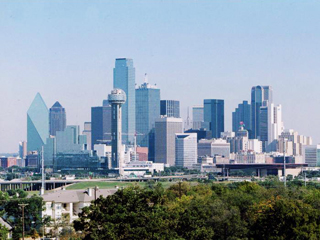 "The opening of our Dallas office is very exciting for PLS," says Bob Janeda, PLS' Senior Vice President of Transportation. "This office will allow us to better serve our growing client base in the Dallas area as well as tap into the incredible population of young, talented professionals this region provides."
The majority of the jobs created by PLS in its' Dallas office will be entry level sales positions. These positions offer unlimited growth and earning potential – nearly all of PLS' sales management team has been promoted from within.
PLS is growing rapidly, and with the addition of the Dallas office, now has satellite offices in Jacksonville, Tampa, Houston, Dallas, and Pittsburgh's South Side in addition to its' corporate headquarters in Cranberry Township, PA.
About PLS
PLS Logistics Services is a leading provider of logistics management, brokerage and technology services for shippers across all industries. PLS handles over one million loads annually across all major freight modes: flatbed, van, LTL, rail & barge, air & ocean. The PLS network consists of over 15,000 trucking companies along with Class-1 railroads and major barge companies. To learn more, visit www.plslogistics.com or call (724) 814-5100.
‍