PLS Logistics Services Opening Branch Office in Pittsburgh's South Side.
New sales branch to bring over 100 new jobs to Pittsburgh region.
PLS Logistics Services ("PLS"), a leading provider of logistics solutions and freight brokerage services, today announced that it will begin operations in the South Side of Pittsburgh starting the first week of February, 2014. The company will open this new satellite office to meet the needs of its expanding regional client base. The new South Side office is located on the Fifth Floor of 2100 Wharton Street, and is expected to create over 100 jobs in the greater Pittsburgh area.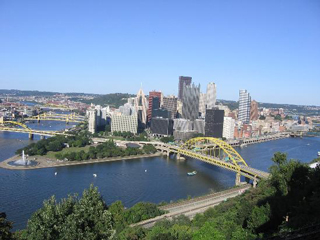 "PLS is excited to announce the opening of our new South Side sales office," says Bob Janeda, PLS' Vice President of Talent Acquisition. "With highly acclaimed colleges and universities located close by, the Pittsburgh region has a lot of young professional talent. PLS offers great sales career opportunities for these entry-level employees with tremendous growth potential. The vast majority of our sales leadership team has been promoted from within."
PLS chose the South Side of Pittsburgh for the new sales office because of its access to quality professional talent, which is the key to the PLS growth and expansion strategy. Interested candidates can apply immediately by visiting https://www.plslogistics.com/careers. Prior logistics industry is not required, as employees receive extensive training and support.
‍