Visibility is a buzzword in the logistics environment; it represents the real-time status of supply chain processes. Nancy Marino, from Columbus Consulting, believes that today's businesses need to go beyond visibility to full transparency. In her interview to SupplyChainBrain, she claims that consumers want to know where their order is at every point in the supply chain and that requires more than supply chain visibility. What does it mean for companies — to go from shipment visibility to true transparency and put its supply chain under analysis?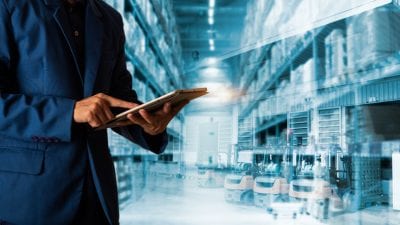 Visibility vs Transparency
Simply put, supply chain visibility refers to the knowledge of where products are at any point of time in the supply chain. Visibility is shared among the shipper, suppliers, business partners and customers and deals with data from three supply chain flows: capital, material and information.
Over the last few years, supply chain visibility has become a universal concept that includes all activities in planning, sourcing, producing, storing and delivering products. But as supply chains become more global and complex, the definition of visibility expands.
Transparency goes beyond visibility and requires deeper insight into supply chain processes and a complex analysis of all activities. Companies can't just measure the effectiveness of each system and process separately – there needs to be metrics that reflect corporate-wide performance.
The dispersed nature of companies' supply chains create risk and make transition from visibility to transparency critical and difficult. Only data gathered from both the supply side (product origin) and the demand side (customer experience, number of returns) of the supply chain can be analyzed with corporate KPIs and be used for operative forecasting, planning and risk management. Supply chain transparency isn't easily achieved, but it provides a secure foundation for efficient management and continuous improvement.
Why Does Transparency Matter?
Consumers are much more educated and interested in the origin of the products they buy. If companies are not making the supply chain publicly available, consumers can do it for a company. With resources like GoodGuide, one can easily share or find qualified information on health, social and environmental impact of more than 250,000 products. Positive product image, in terms of safety and quality, is impossible to create without an open supply chain landscape. Providing customers with tools and data to track product origins and journeys establishes a company's credibility and builds brand value.
Supply chain transparency brings clarity to operations control and risk management, helping to:
Reconcile inbound supply with outbound demand and achieve optimal levels of inventory
Ensure that vendors supply approved materials and components only
Measure the environmental footprint of a company`s products
Identify weak supply chain elements and potential operational improvements
Data is useless without proper technology

Companies that want transparency in their supply chain are facing many challenges obtaining data: how and what data to collect, how to get it verified, and how it should be stored and handled. For a long time, companies have struggled with external suppliers' data access, and managing data from dispersed value chains. Now, advanced technology allows companies to gather information from numerous internal and external sources for an objective view of the supply chain. Key technologies, like SaaS TMS and GTM solutions, are not fundamentally new, but they are evolving quickly and becoming more accessible for business partners and customers. Although gathering data is crucial, the real value comes from automating processes based on received information. Technology is the ultimate tool that makes it possible to drive true transparency into a company's supply chain.
Continue reading:
Learn more about PLS' reporting capabilities – download the eBook How Transportation Benefits from Big Data
FacebookTwitterShare
‍