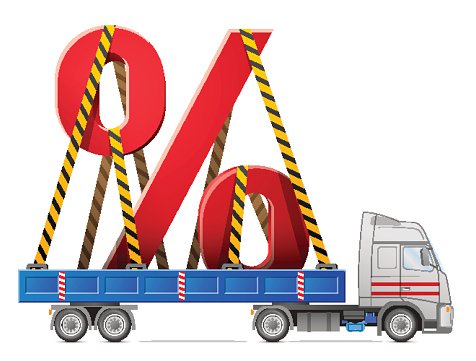 Carriers apply a General Rate Increase (GRI) to all or specific trade routes in order to balance the costs of their business. The rate increase is deemed necessary by carriers in order to provide paramount services, compensate labor, improve equipment and advance operations. A handful of carriers have recently raised their rates and it is expected that more carriers will announce a GRI soon.
Why do carriers increase rates?
Carriers have to maintain performance adeptness. Because of the holiday season, the manufacturing demand is sizeable and the production of goods grows. The carrier market has an aging driver demographics and raises rates in order to attract and retain new drivers; by offering higher salaries and better benefits. High fuel costs and growing operating costs are affecting carriers as well. And, finally, carriers need to implement technological advancements and add to their fleet operations.
What is the impact of GRIs on shippers?
The rate increases vary and are based on the factors above. When a GRI is applicable to the shipper, then you have to pay more. The GRI is pertinent to all shippers except those who have negotiated special rates or have a contract.
How can PLS Logistics protect shippers from GRIs?
Working with a 3PL like PLS Logistics Services can help shippers recognize the impact GRI has on their bottom line and can help them keep costs down. PLS Logistics monitors changes in the market every day and utilizes highly developed practices to keep shippers and carriers competitive.
Because PLS manages relationships with a network of carriers, we can offer shippers the best price and delivery options. When you want to make a shipment, provide PLS with the appropriate information, and carriers are able to propose prices based on their own needs. Even special shipping arrangements can be easily moved!
A transportation management system (TMS) available through PLS, offers many benefits to shippers; including cost reduction, on-time performance, and simplified logistics. Through a web-based TMS, shippers are connected to carriers and can compare rates and arrivals.
PLS offers shippers custom, cost-effective and flexible options. PLS Logistics can improve costs for shippers through negotiated rates with carriers and prompting carriers to compete against each other for a shippers' business.
Are you ready to work with PLS for shipping efficiencies?
Contact us now!
‍