In the logistics industry, no matter how hard you try to maintain the best service and utilize the most progressive technologies, problems can still happen to your freight during a shipment.
Companies may not be able to always control when accidents happen or prevent them from happening, but they can control how the accidents and problems are dealt with when they occur. A lot of things can happen to your freight while it is in transit: damage, stolen, lost, missing pieces, etc. Losing freight can be very frustrating and cause a lot of stress on both the shipper and shipping company, but don't panic. Here is a brief guide on what to do when freight is lost:
1) Contact your shipping company. There is a slight chance that your cargo is delayed instead of completely lost. Unfortunately, delays can be common in the transportation business and occur due to many different reasons. The logistics provider is the first facility you should get in touch with. If you are working with third-party logistics service (3PLs), they will reach out to the carrier for you and help to solve a lot of additional issues.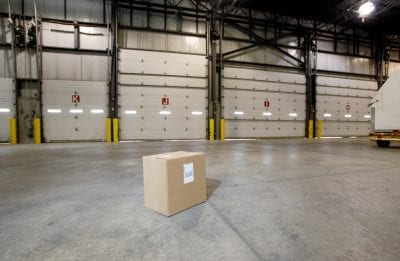 2) Write down all the details about your shipment. For fast and efficient search, you have to provide the company with a detailed description of the transported goods, including size, color, labeling information, etc. You have to collect all the required paperwork as well. Documentation includes a bill of lading, freight bill, claim form and insurances. The more declarations you have, the higher the chance is to get a refund in the case when cargo is lost.
3) Fill a freight claim. If you are sure that freight is lost, the next round is to fill the cargo claim – a legal request to a carrier on the missing shipment. You will have to specify the list of missing items and their value, including invoices. The shipping company has 30 days to render a decision.
There are two possible outcomes after claiming the freight damage. Once a claim is filed, carriers can accept the claim, settle or deny it. In the case of a claim rejection, the shipping company will equip you with the declining reason and all of the pertinent information.
Life is not perfect – all of us know that. Accidents may happen during your shipments, and when those accidents do happen, you should be prepared and know the proper steps to take whenever your freight may get lost during transit.
‍