The freight industry is full of variety and diversity, and there are plenty of transportation modes. You probably already know and use full truckload and less-than-truckload shipping. However, there is one more option in between the FTL and LTL – partial truckload shipping.
What is partial truckload shipment?
A partial shipment is a large volume of LTL freight. The cargo doesn't fill up the entire trailer but takes up a significant part of it. Consequently, it is a medium option between FTL and LTL. A partial truckload shipment is rarely used and underestimated, although many shippers can benefit from switching to it.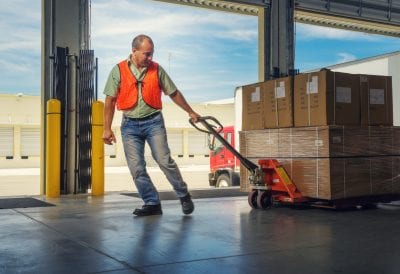 When should you use partial truckload shipping?
To fully leverage the benefits of this shipping mode, it's better to figure out whether it's suitable for your shipping needs. Partial truckload can save you costs and time, and you can use it when:
Your freight is over 7,000 pounds or takes more than 7 pallets. Cargo this size will most likely fit into a perfect option for partial shipment. Typically, partial truckload capacity varies from 7 to 18 pallets.
Low-density shipments. If your freight requires a lot of space yet is not dense, partial shipping is a viable option.
Neither FTL nor LTL is suitable for you.
What are the benefits of partial shipping?
Many shippers don't understand the difference between partial shipping and LTL, but there are many benefits when shipping with partial shipping:
No freight class required. One of the most significant features that make partial truckload different is no freight classification. This can significantly reduce the overall shipping cost since you won't overpay for NMFC charges.
Less handling. Compared to FTL, partial loads are rarely stopped. Consistent lane eliminates handling and mitigates chances of freight damage.
Cost-efficiency. Same as LTL, you will pay only for space your freight takes in the truck.
After all, switching to partial shipping from your current transportation mode can be a smart decision that will drive efficiency to your supply chain. Here at PLS Logistics, we have capabilities and expertise to optimize your shipping and provide customized solutions for your business needs.
Contact us now!
‍