While LTL shipping remains a very common and efficient shipping solution for many retailers and businesses, transit time is not the strongest side of LTL. Delivery time is an important concern for many shippers, and those who ship less than truckload know that it takes a bit longer to ship freight than a full truckload. For reliability and faster delivery, LTL carriers offer LTL guaranteed delivery.
What is the difference between standard and guaranteed LTL delivery?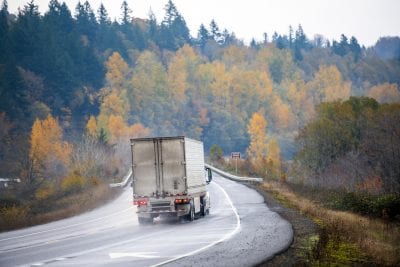 The difference between these two shipping types is that with standard delivery, the date of delivery is estimated. It doesn't mean your LTL shipment will be delayed, but there is such a possibility. When requesting guaranteed delivery, your LTL carrier makes sure to deliver freight upon the stated deadline.
What is guaranteed LTL delivery?
Basically, it is regular LTL shipping, but with usually shorter and accurate delivery times. LTL guaranteed is considered an additional service, but if you need certainty with your shipment, it's a worthy investment.
When should you use guaranteed LTL delivery?
Guaranteed shipping seems like an attractive option for LTL shippers. However, it's not always necessary. Usually, standard LTL shipments are not delayed in a critical way. Also, if you are planning ahead, there is more chance to get accurate transit times. In some cases, choosing guaranteed will save you money and time.
Essentially, you should use guaranteed delivery when it is crucial for your supply chain. When the customer, receiver, or retailer needs freight arriving upon a certain time, it's better to try and use the extra service. It's also a valid option for shippers who have urgent LTL shipments that need to arrive strictly on-time.
Are there any downsides to guaranteed LTL shipping?
As an additional service, this type of shipping can only be used during business days and business hours. LTL carriers also won't perform guaranteed delivery for shipments to remote locations, as well as for oversized or hazardous freight. Before booking the service, it's better to communicate all the details with your carrier in advance.
LTL shipping with PLS
Check out our LTL freight shipping services right now!
‍