The shortage of truck drivers in the U.S. has been a hot topic for some time. Most people in the industry have heard the statistics by now: we're currently short 48,000 drivers, the shortage is expected to rise to 175,000 drivers by 2024 and carriers will need to hire 89,000 drivers a year over the next decade in order to keep up with demand.
Supply chain experts think the driver shortage will truly harm the nation's economy, while many drivers and owner-operators think the shortage doesn't even exist. While freight tonnage has been slowly rising since 2014, the question remains, why aren't we seeing the effects of the driver shortage?
Driver Pay as Indicator
Truck driver pay is a good indicator of a shortage – when drivers are in short supply but high demand, they will earn high salaries.
Driver pay has technically increased 17 percent from 2014 through 2015, reflecting the slight uptick in freight tonnage and subsequent strain on capacity. But, we still haven't seen empty shelves, freight left on the dock or any other dramatic consequences of the driver shortage.
Inflation-adjusted driver pay, even after a 17 percent increase, has just recently come close to pre-recession levels in 2006. So, truck driver pay hasn't been increasing, it's been recovering.
The fact that we haven't seen skyrocketing driver salaries, along with the fact that driver pay took 10 years to recover, suggests that there's no driver shortage at all. In fact, in 2014, the number of drivers rose 2.5 percent.
If we haven't felt the effects of the shortage yet, is there a shortage at all?
The Real Story behind Rates and Driver Pay
Similar to truck driver pay, truckload linehaul rates have recovered over the past decade and are near 2006 pre-recession levels. Unfortunately, current and projected linehaul rates will not be able to support any additional driver pay increases.
There are many reasons for carriers' inability to raise wages, some of which include low-profit margins and the cost of regulatory compliance. They will have to find other ways to recruit and retain drivers.
At the same time, carriers are realizing they can't raise wages anymore, carrier pay cycles have shrunk dramatically. Typically, the time between the first large carrier pay increase and the last carrier pay increase takes 33 to 36 months. However, starting in 2014, the most recent pay cycle only took 17 months.
This short pay cycle shows that carriers are fearful of a driver shortage, and, keep in mind, carriers are positioned to be the first to feel the effects of the shortage. The rapid succession of pay increases reflects carriers' fear of losing drivers, as well as the difficulty they face recruiting new drivers.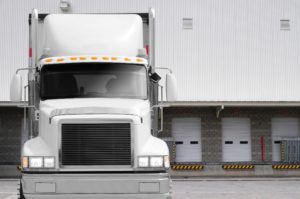 Carriers' fixation on driver pay clearly shows they're worried about a shortage – a reliable sign that the hype around the driver shortage isn't overdone. The inability to raise driver wages could become a serious problem for carriers if their only answer to the shortage is increasing pay.
Demand Masks the Shortage
Cyclical B2B industries have less demand for trucking services. Oil companies are going bankrupt and industrial and manufacturing companies are struggling through tough economic conditions. Freight tonnage has barely been rising due to strong consumer spending, but the sluggish industrial and manufacturing sectors have mitigated any impact on demand for trucking services.
When the demand for trucks and drivers is low, the driver shortage will be far less pronounced then it would be when there is a high volume of freight tonnage. Low demand for trucks masks the shortage of drivers, but that doesn't mean there are enough drivers for future economic conditions.
While we haven't seen any dramatic effects from a shortage of truck drivers yet, the behavior of carriers points to looming trouble. No one can say for sure when the economy will be back in full swing, but chances are, when it is, we will not have enough drivers to fulfill demand.
Want to learn more about current trends in the industry? Check out these blogs:
‍