Valentine's Day for most people means romantic dates with flowers, chocolates and meaningful cards. While the biggest problem on February 14 is pleasing your loved one, logistics managers and suppliers start stressing much earlier to provide you with all of the gift options you need.
Roses are not grown at your florist's home garden and heart-shaped boxes don't appear in the store by accident. Before Valentine's Day, all of Valentine's gifts travel a long and well-planned out journey thanks to logistics.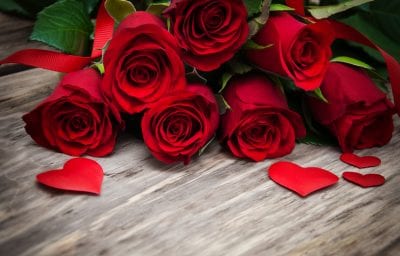 Valentine's Day is one of the biggest holidays in the logistics industry. Just in the U.S. alone, nearly 60% of the population celebrates it. Moreover, considering the emotional meaning of the holiday, failing to deliver gifts on-time is unacceptable. And that's why logistics makes the show go on by supplying retailers and flower shops.
However, flowers are not the most popular surprise among Valentine's present buyers. According to the National Retail Federation stats, the top gift option is candy (55%), followed by cards (45.9%) and flowers (35.6%).
Logistics is not just about importing goods from one country to another. After chocolates or flowers are imported, they are forwarded to the importer's distribution center, where all the items are separated before departing to the retailer's warehouse. At the retailer's facility, hundreds of people unpack the boxes, label them, pack them again, and move them to stores. Finally, products are shelved and the gifts are ready for selling. Quite a long journey, right?
Moreover, chocolates and flowers are perishable and require special handling and freeze protection. Chocolate is especially temperature sensitive and can survive neither excess heat nor cold, otherwise, it will spoil and disappoint many people. Special conditions make Valentine's Day even more complex, yet the delivery deadlines are still met thanks to the logistics and retail industry.
‍