There were many new and exciting updates in the shipping industry last month. Check out some of the top stories and transportation updates in September!
Transportation updates in September 2019
Amazon to start a logistics business
The e-commerce mogul has announced it's a plan to start a business in the logistics industry. Amazon wants to develop its own delivery fleet by renting aircrafts and launching an employee support program. The company is offering $10,000 to the workers so they can start their shipping business. "I think Amazon has stated that they're now a competitor to the transport industry. FedEx has clearly viewed them as an increasing competitor following their recent moves," – said Ken Hoexter, a research analyst at Bank of America. Read more here.
Holiday season begins: The U.S. ports admit record freight volumes
As the holiday season rolls out, the largest ports are seeing an increase in inbound freight since August. The Port of Oakland states a 3.1 percent increase for imports and 1 percent for export freight. The Port of Los Angeles Executive Director, Gene Seroka, commented, "The final months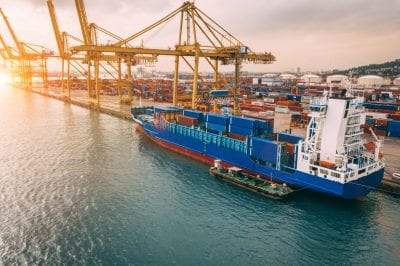 of 2018 ended with an extraordinary influx of imports to beat expected tariffs on China-origin goods. We don't expect to see that kind of volume in the months ahead. We need a negotiated settlement of the U.S.-China trade war to restore global trade stability." Read more here.
IMO 2020: Experts expect oil price volatility and an increase in freight costs
Effective January 1, 2020, the International Maritime Organization's low-sulfur mandate will become valid. Logistics experts believe it can lead to significant disruptions in the industry, including freight cost increase and price volatility. "The industry is still in a financial tailspin since the financial crisis, but the technology is ready and mandates being enforced by each country will make this a reality," said Jigar Shah, co-founder, and president of Generate Capital. Read more here.
FacebookTwitterShare
‍