There were many new and exciting transportation updates in the shipping industry last month. Check out some of the top stories and transportation updates in November!
Transportation Updates: November 2019
Walmart Canada launches world's largest blockchain application
The retail giant has recently announced its plan to set up a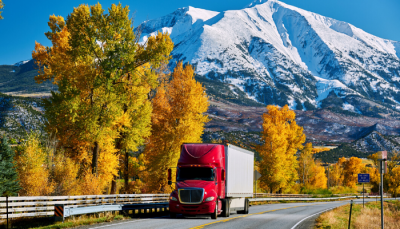 huge freight and payment network, powered by blockchain technology. Walmart Canada collaborated with DLT Labs to develop the application. The industry blockchain solution will process payments, store data, verify transactions, and track freight shipments. The final launch of a web portal that will also be available as the mobile application is planned on February 1, 2020. Read more here.
Amazon will open grocery stores without human cashiers
Amazon is extending its retail initiatives by preparing a network of supermarkets and grocery stores called Amazon Go. The retail mogul plans to make the stores cashiers and take out checkout lines. The project is currently being tested in the facility in the Seattle Capitol neighborhood. Amazon is also planning to sell the license after successfully launching the initiative. Read more here.
The consequences of a trade war could cost the U.S. economy $186 billion
The recent study on the implementation and impact of Trump's import tariffs reveals the risks these changes can cost each state nationwide. Turns out, the two years of a trade war with China can threaten nearly 1.5 million US jobs and $186 billion of the country's economic activity. Read more here.
UPS expects a record amount of returns during the holiday season
Every year the holiday season gets busier, and this year is expected to set the record for return goods, according to UPS estimates. Postal service expects returns to rise 26% up compared to last year, which will represent 1.9 million packages on January, 2. Before Christmas day, the carrier plans to handle 1.6 million returns per day. Read more here.
‍