There were many new transportation updates in the shipping industry last month. Check out some of the top stories and transportation updates in May 2020!
Trending Transportation Updates: May 2020
FMCSA presents the final HOS rule update
Over the recent months, the Federal Motor Carrier Safety Administration had updated the HOS rules several times before publishing its final version on May 14. The main purpose of the update is to increase flexibility for truck drivers. To finalize the rules, FMCSA reviewed more than 8,000 comments online and during offline meetings. Here are some key outtakes from the update: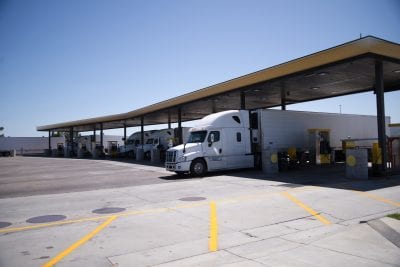 The final rule requires having a break after 8 non-stop driving hours, provides more flexibility for the 30-minute break. Now, the break can be completed by any status mark, whether it's on duty, not driving, off duty, or berth.
The drivers are now allowed to adjust their sleeper berth exception by choosing how to split it: 8/2 or 7/3 hours of driving and rest respectively. None of these periods count against the driver's 14-hour driving window.
The maximum driving hours for short-haul exceptions can now be extended from 12 to 14 hours, and the distance limit can be increased from 100 air miles to 150.
Read more about the final HOS rule update here.
April truck tonnage down 11.3%, the largest year-over-year drop since 2009
According to the report by the American Trucking Association, the truck tonnage volumes are down by 11.3% in April, showing the biggest year-by-year decline since 2009. The tonnage is calculated on surveys of ATA members. Obviously, such a substantial decline is caused by the COVID-19 pandemic. Bob Costello, ATA Chief Economist, commented: "April's monthly decline was the largest in 26 years when there was a labor strike in April 1994. Considering that April factory output and retail sales plummeted, the large drop in truck freight is not surprising." Read more here.
Meat supply chains disrupted by the coronavirus
The coronavirus pandemic has disrupted almost every industry, and the meat industry in the U.S. appeared to be one of the hardest hit in recent times. Due to the outbreak of the virus, numerous meat processing plants had to close across the U.S. and Canada. The sequence of closings was caused by 940 workers testing positive for the COVID-19 in just one Cargill beef plant in Alberta, Canada. Since the factory is a major meat exporter in the U.S., the whole meat supply chain and distribution was halted. Combined with a 40% spike in demand for meat products across the consumers in April, this leaves farmers and distributors in a challenging situation. Generally, more than 10,000 cases were reported across the industry workers. Read more here.
‍