There were many new and exciting updates in the transportation and shipping industry this month. Check out some of the top stories that made headlines during May!
Freight shipping sector to receive $100 billion funding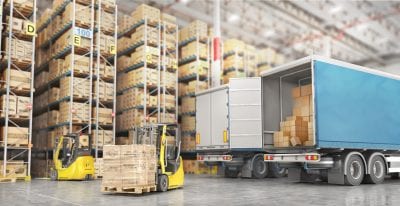 Congressman Alan Lowenthal has recently announced the new legislation aimed to rebuild the U.S. infrastructure. In particular, a ten-year $100 billion funding plan will serve as an investment in the freight shipping industry. According to the program, each year, more than $10 billion will be assigned to freight-related infrastructure projects. Also, it will focus on resolving freight industry issues and replacing the old infrastructure.
Read more about new legislation here.
FMCSA asks for the public feedback on the driver age pilot
Federal Motor Carrier Safety Association has recently published a proposal to allow drivers ages 18 – 20 to operate commercial motor vehicles within the state. The FMCSA Administrator, Raymond Martinez, commented, "We want input from the public on efforts that offer the potential to create more jobs in the commercial motor vehicle industry while maintaining the highest level of safety."
Read more about FMCSA driver age pilot here.
DHL launches the first drone delivery service in China
On May 16, DHL was the first logistics company to provide a five-mile route drone delivery in China. The entire transportation took the device 8 minutes to complete, while previously the average shipping time by truck was 40 minutes.
Read more about DHL's new air route here.
‍