There were many new transportation updates in the shipping industry last month. Check out some of the top stories and transportation updates in March 2020!
Trending Transportation Updates: March 2020
Senate approves $2 trillion stimulus bill
To avoid the complete breakdown of the economy, the US Senate and the White House have struck a deal on a $2 trillion stimulus package. After several days of negotiations, Congress has finally reached a risky and one of the most expensive decisions in the financial history of the US. According to legislation, an aid package will cover payments for individuals, families, and cover loans for distressed businesses. Read more here.
FMCSA extends the rule-changing order
On March 13, FMCSA postponed Hours of Service regulations in all states and Washington D.C.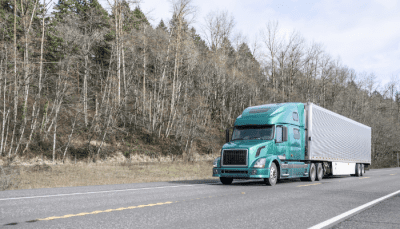 The exemption was applicable for drivers who are directly providing essential supplies for the COVID-19 pandemic. The waiver got an expansion on March 18, and now also includes drivers who are hauling paper products, fuel, and items required for the manufacturing of essential materials. Read more here.
USPS will get $10 billion from a newly approved stimulus package
Global posting services, including the USPS, UPS, and FedEx, warned about the severe impact on shipment delivery as the coronavirus outbreak worsens. Despite hopes of getting as much as $25 billion, the U.S. Postal Service (USPS) will get a $10 billion line of credit under the U.S. Senate's $2.1 trillion coronavirus economic relief legislation approved on March 25. Read more here.
CVSA puts off International Roadcheck from May to an undetermined date
The CVSA International Roadcheck, that was to take place from May 5 – 7, is postponed to an undecided date. The annual testing procedure includes an advanced check of truck and equipment safety and drivers' compliance with CVSA requirements. CVSA President John Samis commented: "With last year's federal electronic logging device full-compliance mandate in the U.S., the Alliance decided that this year's International Roadcheck would be the perfect opportunity to revisit all aspects of roadside inspection driver requirements." Read more here.
‍