There were many new transportation updates in the shipping industry last month. Check out some of the top stories and transportation updates in June 2020!
Trending Transportation Updates: June 2020
May Truck Tonnage Drops 9.6% Year-Over-Year
According to the ATA report, the May truck tonnage index dropped 9.6% compared to the previous years. This is the largest year-over-year drop in a decade. However, it is an improvement from the April sequential result of a 10.4% fall. Bob Costello, the chief economist in ATA, isn't too worried: "While tonnage fell in May, even though other economic indicators like retail sales and housing starts rose, I'm not overly concerned". Read more here.
FMCSA extends HOS emergency once again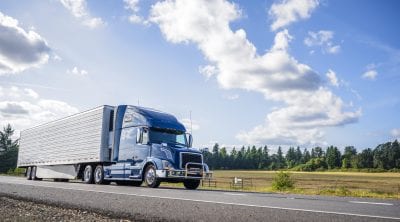 With President Trump issuing the national emergency declaration in response to coronavirus, FMCSA has reformed HOS rules to align with the current industry conditions. Last month, a HOS emergency was extended until June 14 but was extended for one more month with an estimated expiration date on July 14. "This extension addresses national emergency conditions that create a need for immediate transportation of essential supplies and provides necessary relief from the FMCSR's (Federal Motor Carrier Safety Regulations) for motor carriers and drivers," said FMCSA. Read more here.
The first electric truck sales mandate approved in California
In a long-awaited vote, California Air Resources Board (CARB) approved an electric truck mandate that will require medium- and heavy-duty truck manufacturers to sell a growing percentage of electric vehicles starting in 2024. This is the first rule of its kind in the world. The mandate is called the Advanced Clean Truck rule. According to the new rule, by 2035, about 75% of Class 8 big rigs sold will need to be zero-emission. "Fundamentally, the point of this regulation is not to simply require things, it is to push the market more quickly, transitioning away from fossil fuels as fast and effectively as we can," – said Andy Schwarz, one of the Tesla executives. Read more here.
Earthquakes shake the Southern states
On June 24, the Southern California area was rattled by a 5.8 magnitude earthquake. The epicenter of an earthquake was in Cartoga, Owens Valley region. Earlier this month, a much stronger 7.4 magnitude quake hit Southern Mexico, causing at least 6 fatalities and material damage. It is yet unknown if the wave of earthquakes will continue in the region, but some seismologists expect more rattles. Read more here.
‍