There were many new and exciting updates in the shipping industry last month. Check out some of the top stories and transportation updates in June!
Transportation Updates: June
Roadcheck 2019 Reveals Violations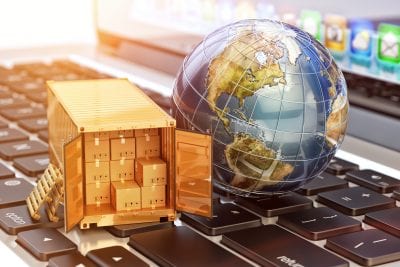 The International Roadcheck 2019 is the largest inspection on the commercial motor vehicles in North America. This year, a 72-hour truck review took place from June 4th to June 6th. The theme of inspection is steering and suspension systems. According to the recent news, hundreds of drivers and trucks are now out of service due to uncovered violations. Despite the inspection, many drivers were understanding and thankful for safety efforts. Read more here.
US Supreme Court declines to accept the challenge to steel tariffs
After President Trump approved the new steel tariffs, the representatives brought the challenge to the Supreme Court because of the tariffs being 'unconstitutional'. For now, the Court refused to accept the challenge. "It is rare for the Supreme Court to agree to hear a case before a ruling by the Court of Appeals, and our appeal will now be heard by the U.S. Court of Appeals for Federal Circuit," Alan Morrison, the counsel of record for the case, told Supply Chain Dive in an email. "We continue to believe that we have a strong legal case that Section 232 is unconstitutional"-, said Tim Meyer, the law professor at Vanderbilt University and counsel for the petitioners. Read more here.
H&M will be the first company to test Maersk's carbon neutral biofuel
Over the recent year, Maersk has been working on the development of the carbon-neutral biofuel to reduce carbon footprint. It was announced that H&M is the first company to participate. The tested biofuel consists of used cooking oil and heavy oil, and according to Maersk, reduces emissions by 85 percent compared to regular bunker fuel. Read more here.
The US declares tariffs on all imports from Mexico effective June 10
According to a statement from President Donald Trump, the U.S. will force tariffs of 5% on all goods imported from Mexico starting June 10. The decision is meant to address an immigrational issue or 'an emergency at the Southern Border'. President Trump stated that is Mexico will not reduce the number of immigrants entering the States, the tariffs will rise by 25 percent by October. Read more here.
‍